German metal institution WIZARD will release its new album "Metal In My Head" on February 19, 2021 via Massacre Records!
The official video for the album's title track premiered yesterday exclusively on the website of the German Legacy magazine – as of today, you can also watch it directly on YouTube » https://youtu.be/bM2xTUiz6rk
Martin Buchwalter mixed and mastered WIZARD's upcoming album at Gernhart Studio. The album's front cover was created by Jens Reinhold.
You can look forward to pounding drums, catchy hooks and huge sing-along choruses that will make you want to bang your head like there's no tomorrow!
Gustavo Acosta of FEANOR is playing the piano on the song "Whirlewolf", which is dedicated to Martjo Brongers (Vortex, Steel Shock).
WIZARD's new album "Metal In My Head" will be available as a CD Digipak, limited edition vinyl LP in different colors as well as in digital formats. You can alread pre-order it here » https://lnk.to/metalinmyhead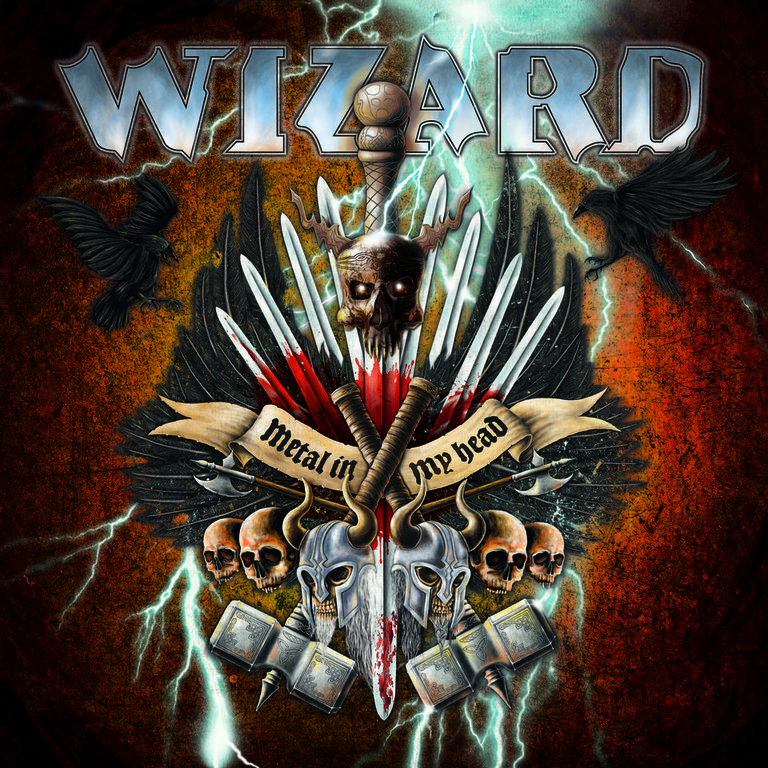 WIZARD – Metal In My Head
Pre-order » https://lnk.to/metalinmyhead
CD Digipak
1. I Bring Light Into The Dark
2. Metal Feast
3. Metal In My Head
4. Victory
5. 30 Years Of Metal
6. We Fight
7. Whirlewolf
8. Years Of War
9. Firesword
10. Destiny
Ltd. Vinyl LP
Side A – Track 1-5
Side B – Track 6-10
Heavy Metal
CD Digipak • Ltd. Vinyl LP • Digital
Release: 19/02/2021