It's now 2021 and the patriarchy is cornered, lashing out like a beast with nowhere else to run. It's time to sound the death knell on misogyny, discrimination and bigotry. But rather than the dreary toll of a bell, we send off the patriarchy with a blast of furious, energised punk rock sent forth from the minds, and amps, of Sydney's BOYSCLUB!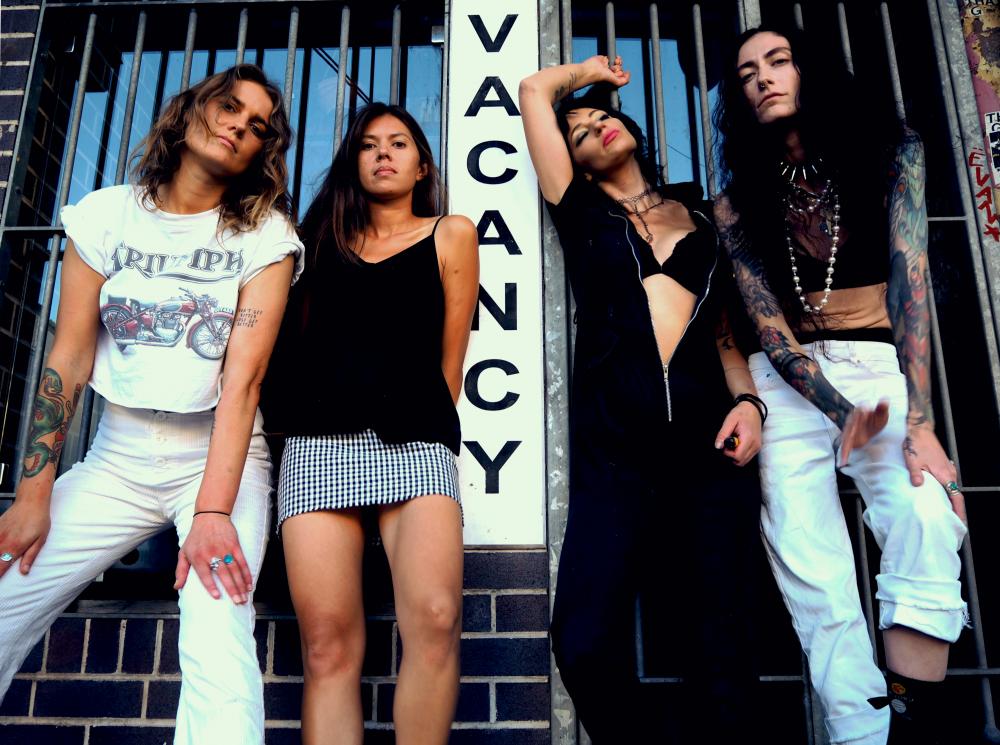 The new single Best For You premiered on the radio on Monday night on triple j's Home & Hosed with Declan Byrne, with Declan saying that the new single "…hits a little heavier, it has a grungy appeal, somewhere between head-nodding and headbanging, you're going to be swaying along to it!" and was promptly added to rotation on triple j Unearthed Radio.

Armed with an unwavering sense of justice for women, non-binary & men for equality, hard-earned life lessons and the legacy of those to have waved the flag of equality before them, BOYSCLUB have tasked themselves with systematically dismantling the prevailing wisdom; to change perspectives on queer empowerment, speak truth to addiction and amplifying the oft silenced voices of the victims of domestic violence.
BOYSCLUB take 2021 by the horns, once again lowering their visors to wage a new affront to the way things are – via new single BEST FOR YOU – and tour dates to spread the word. The new single can be pre-saved at https://gyro.lnk.to/BestForYou. The hard-hitting clip was written and directed by BOYSCLUB & Shot and edited by Nick Mills.
BOYSCLUB are heading out on tour through February and March and are hitting Newcastle, Sydney, Bendigo, Melbourne, Adelaide, Gold Coast, Byron Bay, Brisbane, Canberra and Wollongong – see killtheboysclub.com for ticket details!

Exhuming the subtle but immutable power of a stormy day or perhaps the invisible but inescapable grip of gravity, it's deliberately weighty, purposefully heavy; sharply miserable. BEST OF YOU isn't a party. Nor Is it the hangover after, but part of an ongoing conversation – and it would be best to shut up and listen.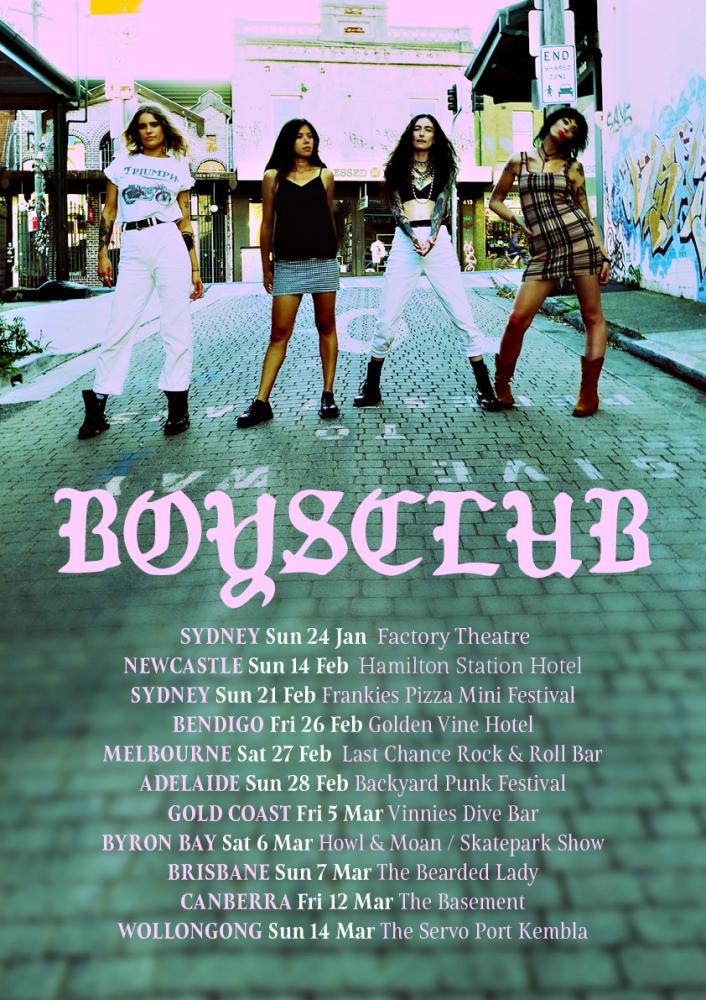 Says BOYSCLUB of the message behind BEST FOR YOU, "The cover for best for you was chosen with a purpose. It's a manipulated photo of the president Mary Elizabeth of the Women's Suffrage League. The four burn marks are to represent the 4 waves of feminism throughout history from 1891. We have landed in 2021 with a revolution in our hands: Black Lives Matter. This fourth wave is here for the indigenous women who have not been able to be heard. We are here to shine light as allies and not speak quietly anymore. Maybe 5th wave will be men joining this movement with us on the same battlefront of equality and equity."

BOYSCLUB ventured further into their grunge sensibilities for BEST FOR YOU, finding an otherwise unobtainable tone and energy for such a dire conversation. The droning instrumentals and hazy vocals leave enough breathing space for the listener to truly grasp the message of BEST FOR YOU. The next question is – What will we do with it?

BOYSCLUB are set to release their fourth single 'Best For You' on January 22, 2021. The band's hard work, dedication and collective decade of experience of radicalised empathy will crescendo in their debut full length record, slated for release this year. The opus promises to push further, break more taboos and burn anything that says, "Be quiet."

BOYSCLUB. Forever standing for something more than themselves.