Blending black metal's most brutal styles, the beauty of classical and opera, and industrial metal's techniques, Dimmu Borgir have carved a niche in the metal world as one of the most creative bands to hail from the Norwegian scene. The band was founded in 1993 by Shagrath, Silenoz and Tjodalv; the band released a 7″ single the Inn i evighetens mørke in 1994. This short EP sold out band followed up with the 1994 full-length album For All Tid.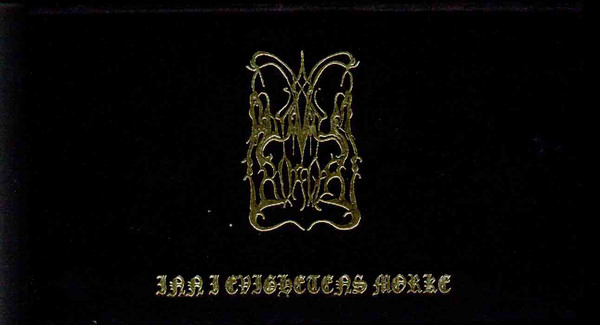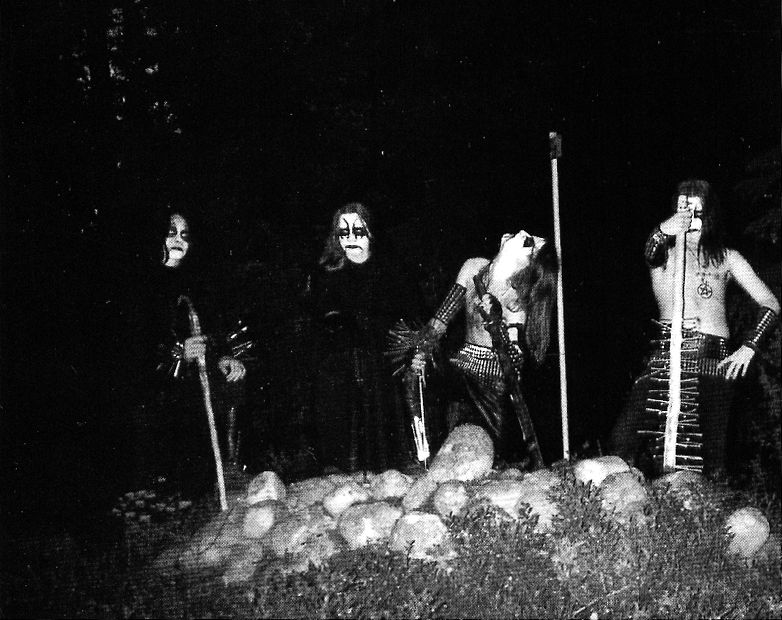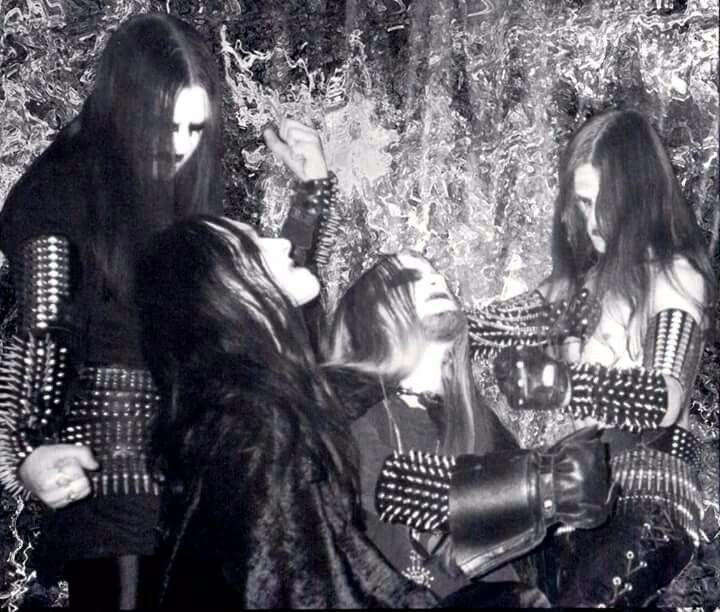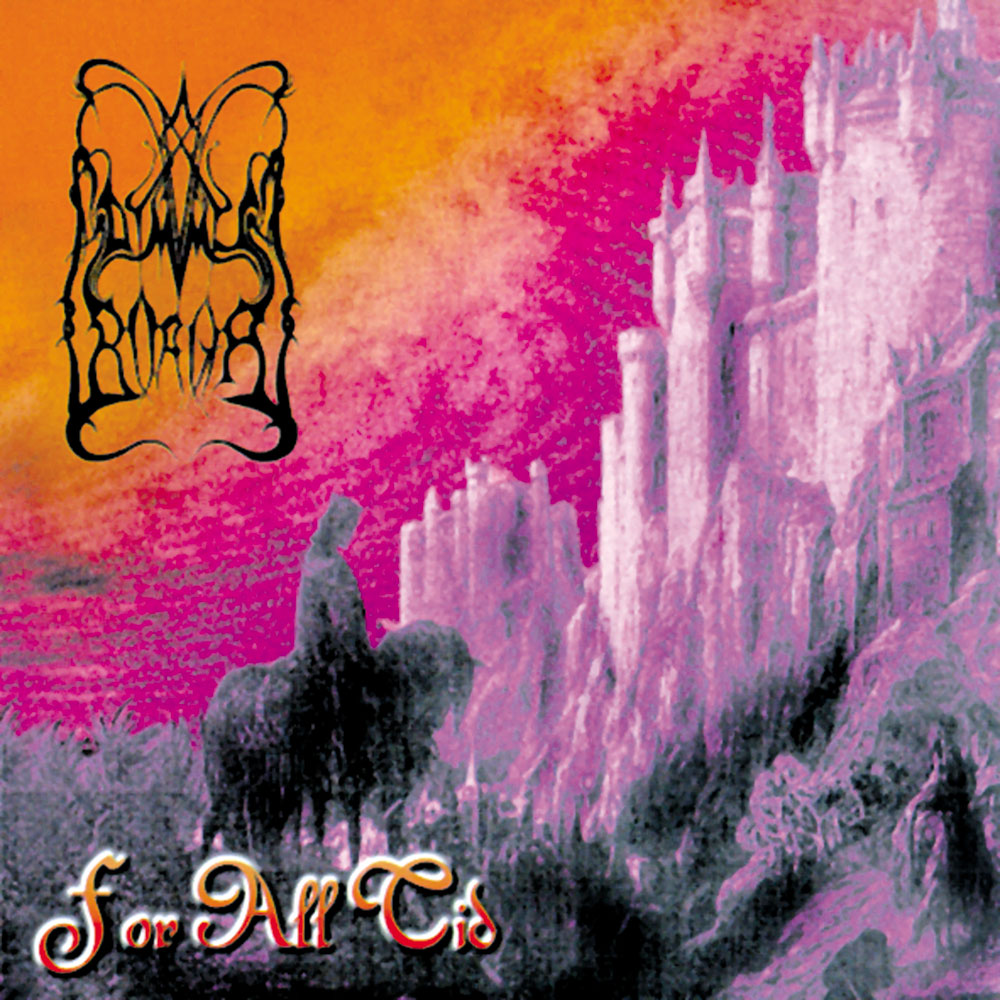 Following Stormblåst, Dimmu Borgir recorded their first material featuring English lyrics for the 1996 mini-CD entitled Devil's Path, which later got them signed to the independent record label Nuclear Blast. Commencing with 1997's Enthrone Darkness Triumphant, Dimmu Borgir's purist take on black metal began to take on more symphonic undertones, culminating in the release of their landmark sixth studio effort, 2003's Death Cult Armageddon, which was recorded with the Prague Philharmonic Orchestra.
Dimmu Borgir's older releases (since 1994 to 1999) are, influenced by Darkthrone, Mayhem, Bathory, Emperor, Celtic Frost, Immortal, Venom. The band became more progressive and symphonic through the years, many black metal purists consider the band's second album, Stormblåst, to be "the act's last true contribution to black metal. Not for us. Dimmu Borgir's black metal is a whole new chapter!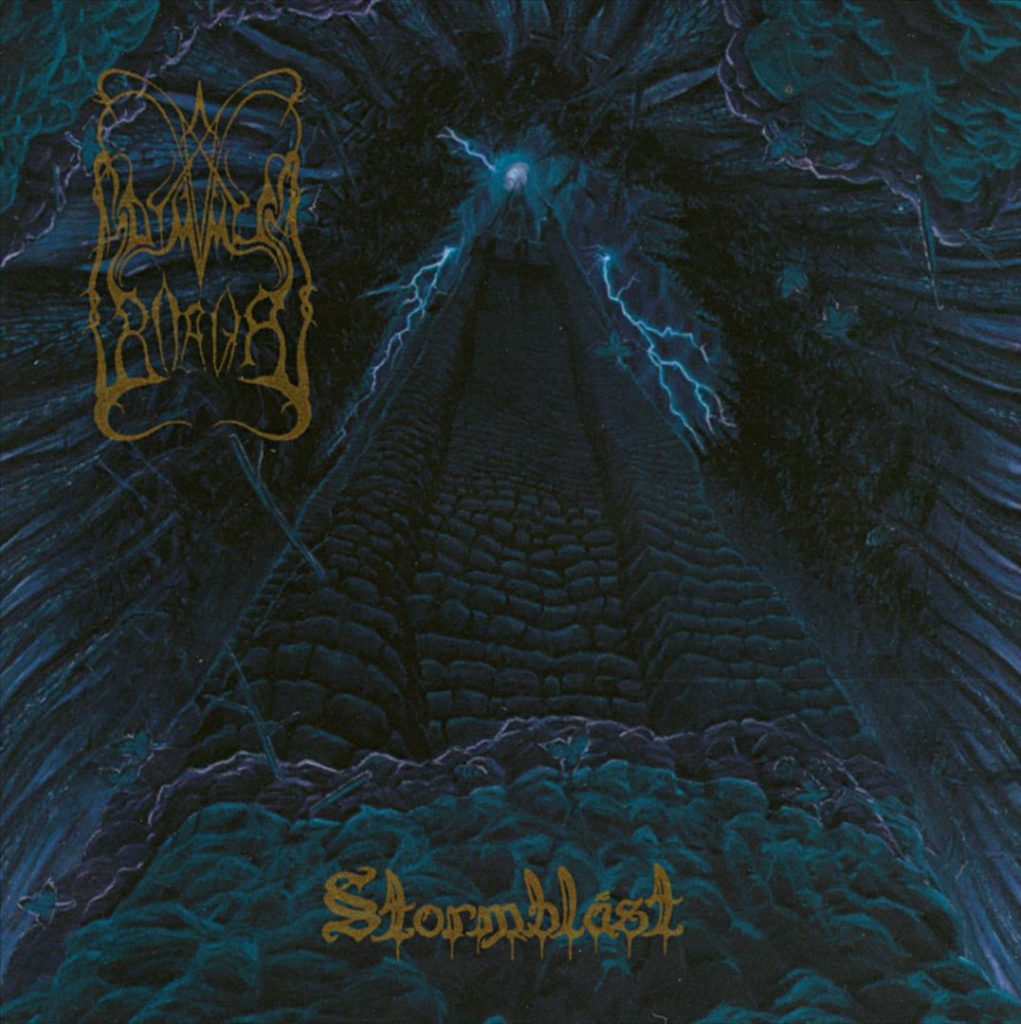 Enthrone Darkness Triumphant, distinguished itself in two important areas, firstly change of language to English and secondly for its dramatic increase in synthesizer content. Enthrone Darkness Triumphant, was recorded in Abyss Studios owned by Hypocrisy's frontman Peter Tägtgren. After its release, it marked the band's significant international breakthrough with over 150,000 copies sold and chart entries all over the world. After their world tour the band went straight back into the Abyss Studios and recorded the Godless Savage Garden mini-CD, which earned them their first Spellemannprisen award nomination.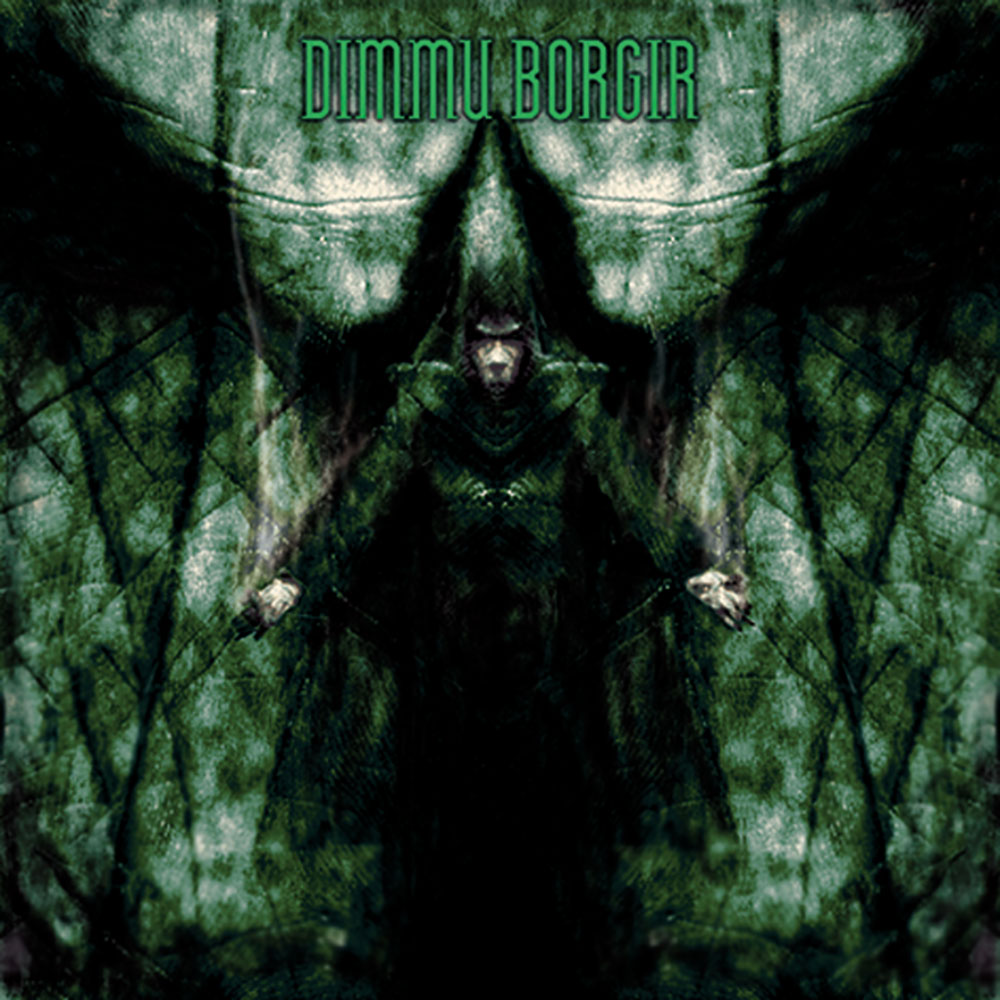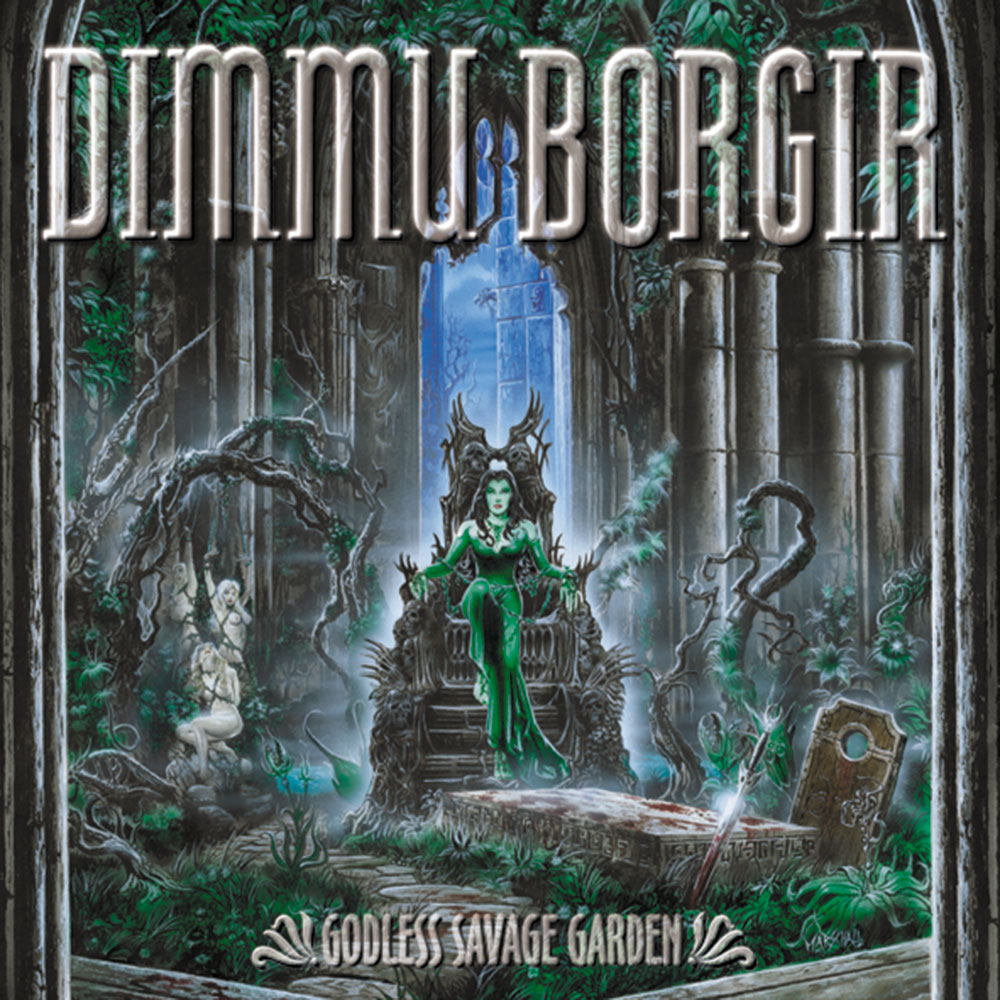 The band recruited new members Mustis on keyboards and Astennu on lead guitar. Dimmu Borgir's following full-length albums Spiritual Black Dimensions in 1999 adds Vortex's clean vocals and adding more experimentation and influences from composers such as Dvořák, Wagner and Enya.
2001's Puritanical Euphoric Misanthropia, both met critical acclaim. It was recorded at Sweden's Fredman Studio with Fredrik Nordström to record eleven tracks.  It earned them their first Spellemanprisen award. However, another line-up change occurred between the two albums; Nagash quit and was replaced by bassist/singer ICS Vortex, and Tjodalv left to form the band Susperia, only to be replaced with Nicholas Barker of Cradle of Filth. Astennu was fired from his guitar duties as well, and was replaced by Galder.
2003 was the EPIC moment of Death Cult Armageddon, which debuted at #7 on Billboard's Heatseekers chart, #10 on the Top Independent Albums chart, and at #170 on Billboard's Top 200 Albums chart. Death Cult Armageddon was recorded with the Prague Philarmonic Orchestra, conducted by Adam Klemens. All orchestrations were arranged by Gaute Storaas (who had previously worked with Dimmu Borgir on Puritanical Euphoric Misanthropia). In 2004, Dimmu Borgir performed on the mainstage at Ozzfest. The album earned the band another Spellemanprisen award in 2003 – went on to sell over 130,000 records in North America alone. Parts of the orchestral versions of the songs "Progenies Of The Great Apocalypse" and "Eradication Instincts Defined" were selected for use in the movie trailer for Guillermo del Toro's Hellboy. Later, parts from the same tracks could also be heard in the trailer for the movie Stardust.
In 2005, the band did a complete re-recording of the Stormblåst album with Peter Tägtgren and session drummer Hellhammer. 
In Sorte Diaboli, Dimmu Borgir's eighth studio album, was released on 24 April 2007.  It is the Band's first concept album about a bishop's apprentice searching his true self who instead of finding the meaning of life through the religion abandons his religious life in favor of darkness and its endless realm.
Recorded with Fredrik Nordström and Patrik J. Sten at Sweden's Studio Fredman, "In Sorte Diaboli" debuted at #1 on the Norwegian album chart and clinched Dimmu Borgir their first #1 album and their first Gold Record in Norway.A special edition version was released in a boxed case with a DVD, backward-printed lyrics, and a mirror. The album features once more the drumming of Hellhammer of Mayhem. With the release of this album, Dimmu Borgir became the first black metal band with a number one album on the charts in their native country.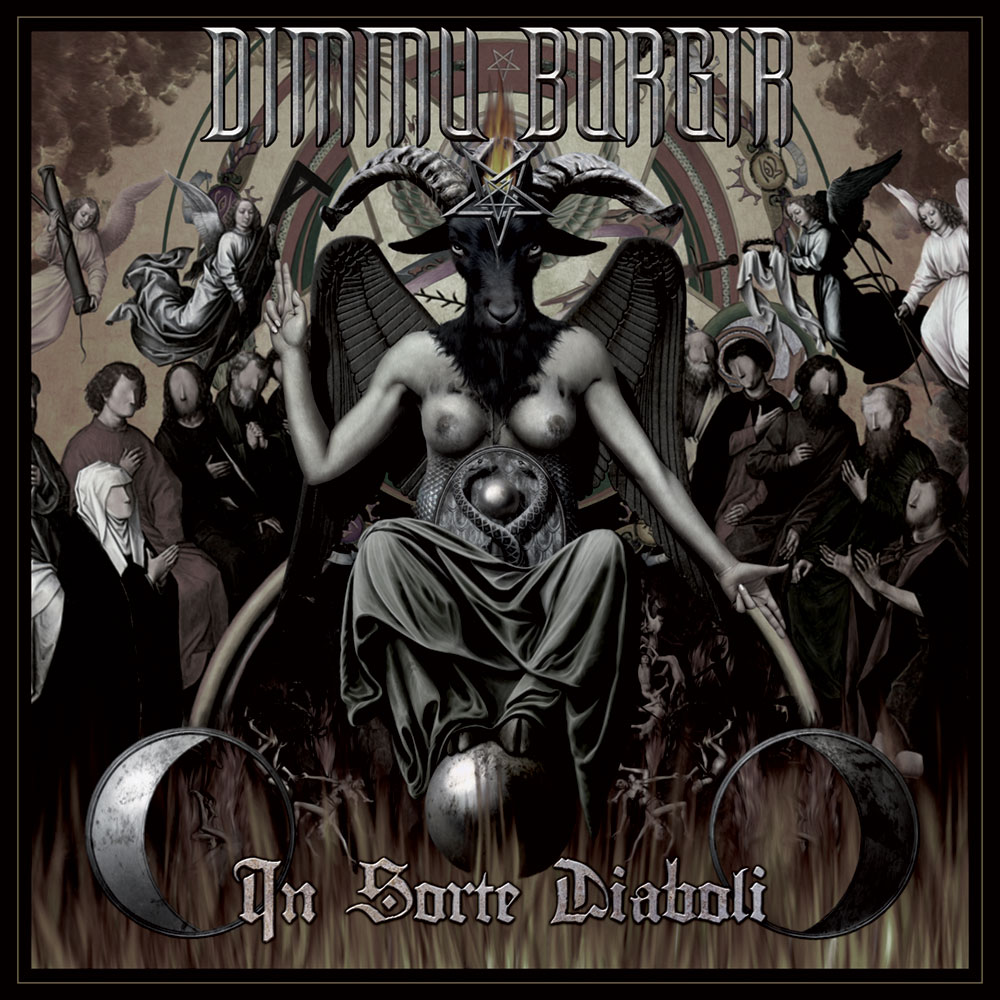 In October 2008, they released their second live DVD set titled The Invaluable Darkness, which was based on several shows during the world tour supporting 'In Sorte Diaboli'.
In 2009, ICS Vortex and Mustis independently announced their departure from Dimmu Borgir.
The band appeared on the television show "The Daily Habit" on Fuel TV – the American extreme sports lifestyle network with over 50 million worldwide viewers. In 2009, Dimmu Borgir played Nova Rock – Austria's largest music festival, Terminal Press debuted the fantasy horror comic book " Dimmu Borgir: Dark Fortress" at ComiCon in San Diego, and "Progenies Of The Great Apocalypse" was selected for inclusion in the action-adventure video game soundtrack, Brütal Legend.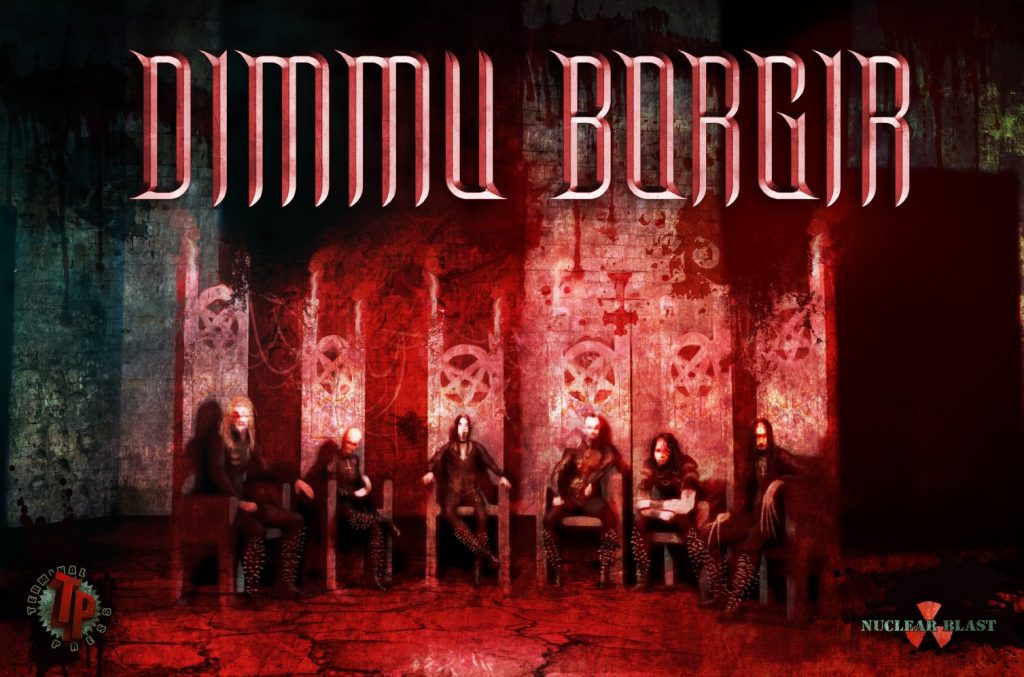 Dimmu Borgir proudly announced that over 101 musicians contributed their talents to the making of the new album, including Norwegian composer Gaute Storaas, the 51 members of KORK (the Norwegian Radio Orchestra) and the 38-member Schola Cantorum Choir. Their ninth studio album "ABRAHADABRA", which roughly translates into "I will create as I speak." The word first entered the human lexicon in 1904 via Chapter III of Liber AL vel Legis of Aleister Crowley during his time in Cairo. On 8 July the band confirmed that they had tapped Swedish multi-instrumentalist Snowy Shaw (Therion, Dream Evil) to replace bassist/clean vocalist ICS Vortex. On 25 August it was announced that Snowy Shaw had left Dimmu Borgir to rejoin Therion. On 17 September 2010 Dimmu Borgir released the song "Born Treacherous" from ABRAHADABRA on their official Myspace page. ABRAHADABRA, was released on 24 September 2010 in Germany, 27 September 2010 for the rest of Europe and 12 October 2010 in North America. The keyboards and bass are currently played by Gerlioz from Apoptygma Berzerk and Cyrus of Susperia respectively, and the clean vocals are sampled. Silenoz explained that the growing periods of time between albums was because the band had stopped writing music while touring, which was affecting the quality of the music.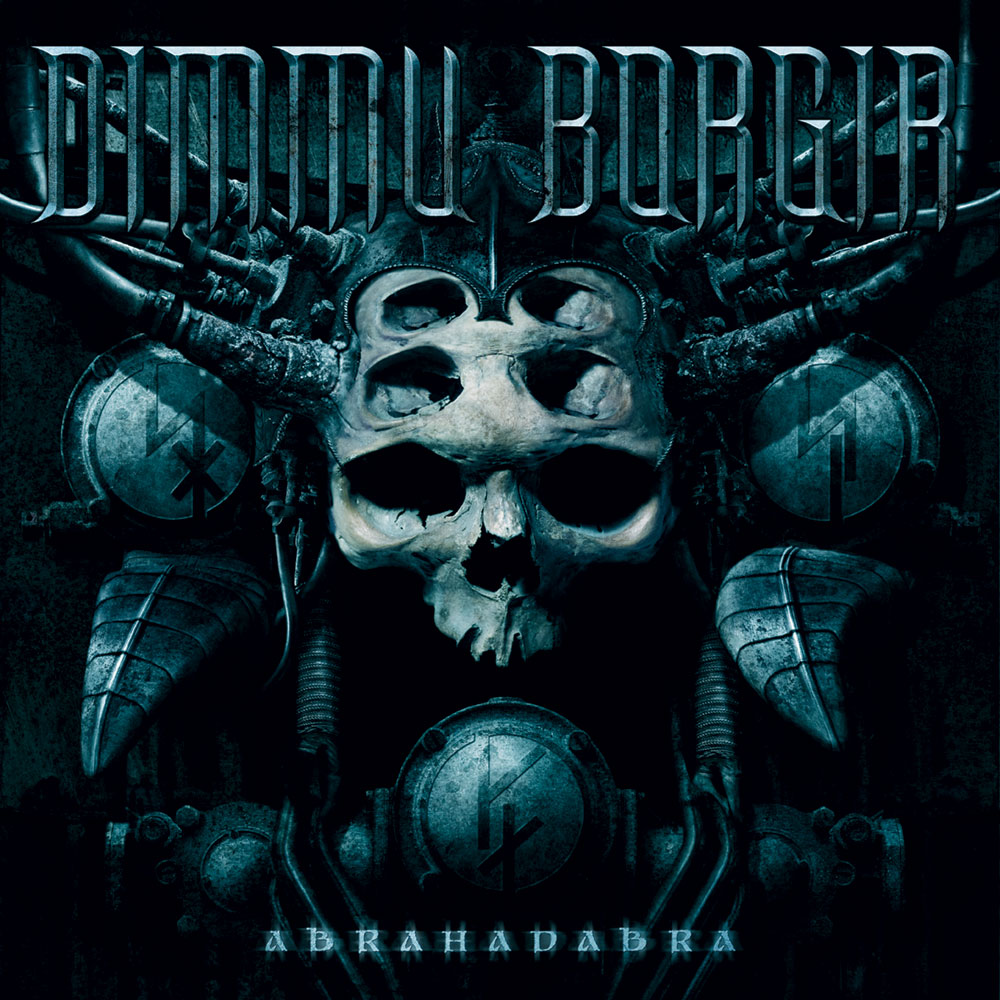 Some of the reviews talk about the best album ever "Norway's answer to The Omen." "It will become a milestone of the genre. It is impossible not to be amazed.""Majestic, evil, and pompous, "ABRAHADABRA" is everything that makes Dimmu Borgir the elite of the pack." An inundation of power, a showcase of incessant skill, and above all, an intelligent manifesto of a highly intact creative force, "ABRAHADABRA" demonstrates every reason why Norway's Dimmu Borgir is the most prominent symphonic black metal act in the world.
28 May 2011 Dimmu Borgir topped it all with a sold-out performance in their hometown of Oslo, performing with the Norwegian Radio Orchestra and a full scale choir for the very first time in the band's career. This was broadcast live on Norway's main national TV carrier NRK. The Oslo and Wacken Orchestra performances that happened later on, recorded between 2011-2012 were finally released on CD/DVD/Blu-Ray format on 28 April 2017worldwide as their third live video release titled 'Forces of the Northern Night'
https://www.youtube.com/watch?v=GMsbJYGig0g
On 18 December 2017 it was announced that the first single from the new album will be initially released on a 7-inch vinyl E.P, and will be titled 'Interdimensional Summit', and was released on 23 February 2018. The new album was titled Eonian and was released on 4 May through Nuclear Blast, and marked the band's first new release of original material in almost 8 years. A second song from the new album, 'Council of Wolves and Snakes' was made available for streaming online on 30 March. On 28 May, it was announced that Victor Brandt (Entombed A.D., Firespawn) had officially joined as the band's bassist.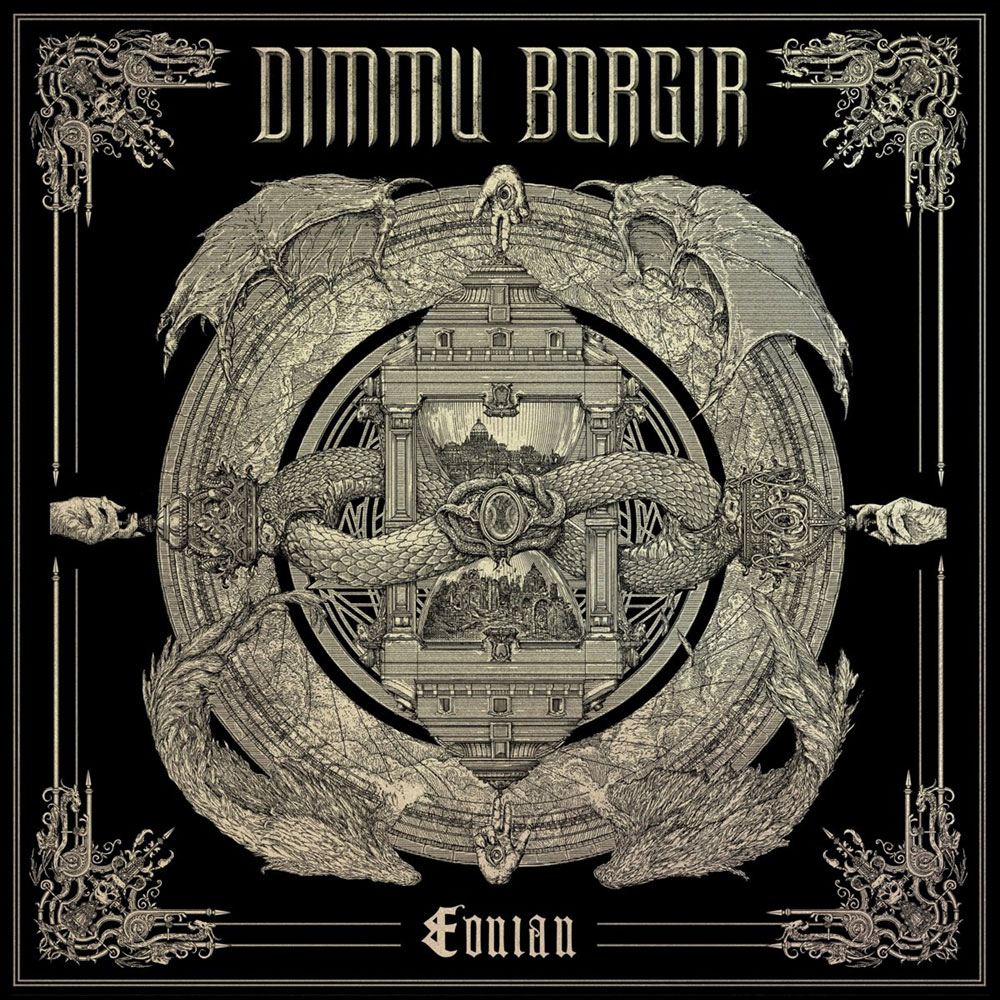 Shagrath tells us for the new approach to the music.
"For me, when I write, it's important to be less and less conclusive these days. In the past, it was much more about being straight and direct, but these days it's way more questioning. If you want to relate that to Luciferianism, that's what it's all about – to find your own light in all of this. I think it's important to say that we, as with many black metal or extreme bands, take pride in the Luciferian figure. He said, 'Fuck you, dad, I'm out of here! I'm not taking this shit anymore – I want to follow my own light and give that light to others…
Silenoz adds
Musically speaking, this type of music is something you can dive into. It's a world of its own, an escape from reality. I think that's needed now, more than ever, when you see what's going on around us."
To conclude with this monument. I've been listening to Dimmu Borgir for many years, that is, from the Stormblast era, and then I hear one thing. They are sold, they are posers, Dimmu Borgir's are not black metal blah blah blah blah.
For all open minded people, Dimmu Borgir is for black metal, the exact thing as Metallica is for Heavy Metal. They are the biggest badass band that introduced Black Metal to people that wouldn't listen from day zero Burzum, Mayhem or other Black Metal bands. Their albums are majestic, full of experimentation, genious tracks and melodies, great videoclips and artworks. Long live DIMMU BORGIR. Looking forward for the live concert in Athens.
Buy your tickets for the great gig in Athens