Nomen illi Mors is a metal band from Ioannina (which continues to surprise us).
They have gone through virtues and have 3 demos. Soon their first full length album will be available.
The line up of Nomen illi Mors is:
Chris Siatiris guitar / vocas
Chris Ladopoulos bass
Jim Sigounas guitar
George Memos drums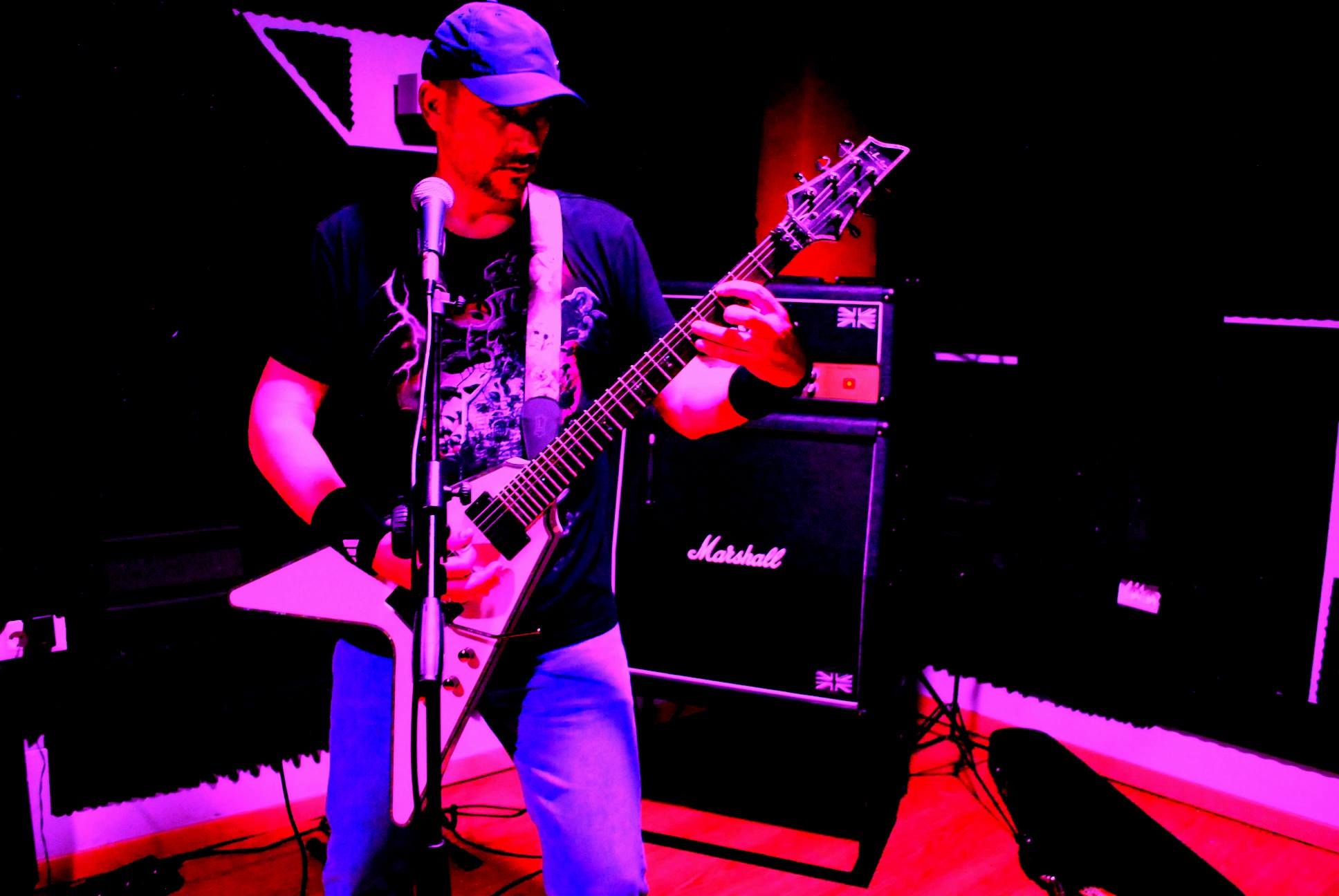 Below is a small biography of the band.
Chris Siatiris (guitars/vocals) created the "Nomen illi Mors" band (Heavy/Thrash metal) at the summer of 1996 in the city of Patras (Greece). Until the summer of 1998, the band made a live appearance (1998) and a demo EP (the "demo 1998" recorded by a friend of the band). During the first few years there have been a lot of line-up changes, so Chris decided to disband "Nomen illi Mors" (in 1999) and continue as a one man band, making only home recording demos. At the end of the same year (1999) he made the first (home recording) demo album called "The garden of secrets". After that, he started (2000) to record the parts for the next demo album. In the year of 2003 Chris Siatiris moved to the city of Ioannina (Greece). Couple of years later, he finished the second (home recording once again) demo album (2005) called "Homo destructus".
After that, Chris wrote many many songs, but norecords at all. The October of 2015, Chris reformed Nomen illi Mors -as a full band onceagain, with brand new members- and started to play the old songs from the first ("the
garden of secrets") demo album. The band made a live appearance (after 19 years!!!) as one of the support bands in a Blaze Bayley live show in Ioannina (05/06/2017). At September of 2017, after two years of this second period, still several line-up changes took place (the curse is alive), and with 2 newcomers (on drums and guitar) the band is going to make some noise again!! At the same year, Chris made an anniversary 2ble pack album including the 2 old demos together (for the 20 years of Nomen illi Mors). At the same time, Chris recorded
the third demo album "The Curse". This one is going to be released at the summer of 2018.