Soen is a Swedish progressive metal supergroup consisting of various high-profile musicians. Their debut album Cognitive was released on February 15, 2012.
Initially formed in 2004, the original lineup consisted of former Opeth drummer Martin Lopez, ex-Death, Testament and Sadus bassist Steve Di Giorgio, Willowtree vocalist Joel Ekelöf and guitarist Kim Platbarzdis.
This year they released their 4th album Lotus that we will be happy to hear in their 2 concerts in Greece at 4 and 5 of September. Spiros from the team was lucky enought to interview the guys. Let's hear what they have to say.
Hello, I' m Spiros welcome to Headbangers.gr thank you for your time and congratulations on your latest album Lotus which I loved. What are the reactions so far?
LA: First of all, thank you and we appreciate that you like the new album.  The reactions so far have been very good because when we play live you can really tell that the audience are getting more into the new songs than the old ones, which is great for a band like us that are focusing on progressing.
What new ideas does Lotus brings to the fans?
LA:  It's not so much about any new ideas, it is more about making what Soen is even better with each album.   
ML: That's right. The vision behind the music and the lyrics have always been the same, the thing is the more you get to do it, the better things come out.  It's a question of practicing and trying to be your best and doing it better every time.
What does Lotus, the album, mean to the band?
LA: It's a record we are all very proud of.
LM: It feels like this is our break-through record, which we are very pleased about.  It's a record we love, personally I can listen to it over and over again and never find any flaws which has never happened with the previous albums.  
What is the lyrical theme of the album?
ML: Normally we don't do the "theme-thing".  We write the songs which start with the melody first and it's the music that tells us what the lyrics need to be about.  Whilst we're writing them, we get an idea, a feel for what the lyrics should say and we develop it from there. This is why all the songs touch on different topics, I guess.  They are about normal day to day thoughts: we have kids, families, we often think if the path we are on as human beings is indeed the right one, or if is it all going to Hell!  The album is pretty much based on that.
The Martyrs official video has caused a few negative reactions on your Facebook page. How do you feel about that?
CF: I think the entire band expected some negative reaction to some extent, but that's because, given the content of the video and given the current political climate, you see these issues come up constantly these days and I think there's a real fight for change and acceptance.  Over-all the reaction of the video has been very positive, which we are really happy about and I think it gives hope… in a way. 
I read somewhere that analog equipment played a big role in the recording of the new album. Are you a fan of the old school?
LA: I think you might be referring to our previous album, Lykaia, which was done with a lot of analogue equipment, whilst on this new one, Lotus, we used modern techniques on the recording, so we didn't have any limits at all when it came to going for a more "older"  or "newer" sound direction. We just did what sounded best and used whatever we could use. So yes, I do love analogue-old equipment, though if it suits better the quality of the sound and the song, I am happy to go digital too. 
What is the philosophy behind the band's album covers?
ML: We try to make everything related to Soen have a certain 'thread' that follows and compliments the lyrical content and the music.  We try to make the fans think a little and not just serve them with entertainment.
Many compare your sound with Tool's. How do you feel about it and are there any Tool influences eventually?
ML: Yes, we like Tool and we are influenced by them a little.  They are a great band.
What are your influences musically and in life in general?
CF: I think that in life, in general, you can be influenced by anything really if look at anything in any certain way. In terms of our music, the band as a whole has a very eclectic taste in music and so I think it's really important for us to be influenced by things that are outside of our sound and the genre that people might fit us into. 
Knowing that the band is a supergroup with people that are involved in other things, I suppose, how would you say the new material is involved in these activities. In simple words, is the new album an amalgam of its members lives?
LM:  Soen is not a supergroup actually, that might have been a label put onto the band in the past, but it's not actually true. It is not a definition we can stay behind.  Nobody is in any other band, we are all in this one band now.
LA: Yeah some of us played in other bands before Soen, but that's not strange when you are a musician of our age group. But this is our band now and this is what we're focused on 100%.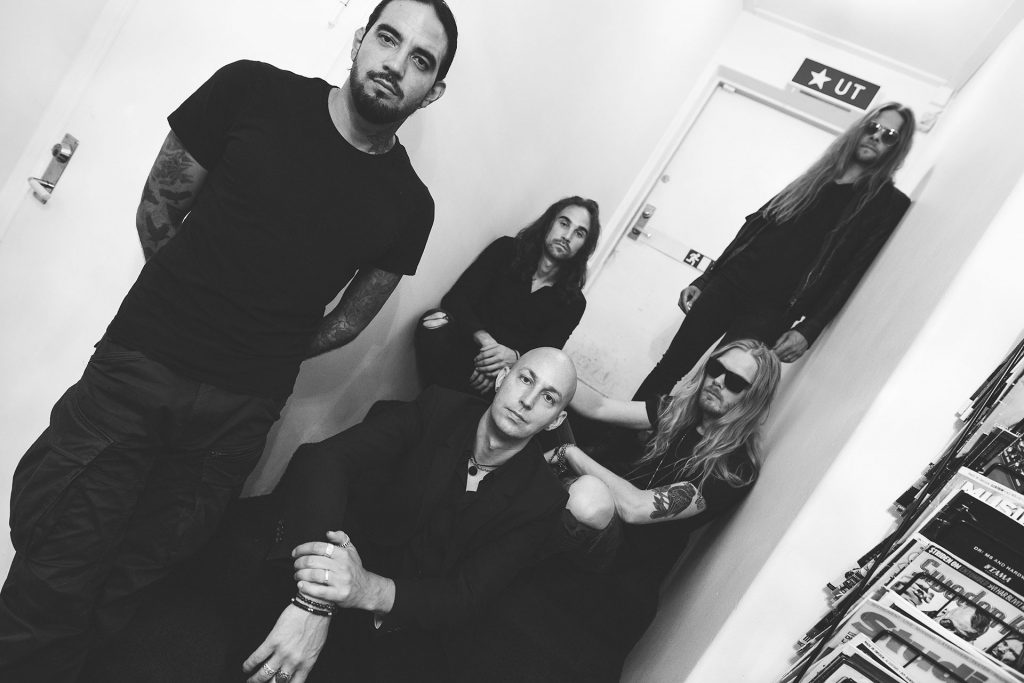 How would you describe your sound to someone who's never heard your music?
LM: We try to be a modern-sounding band, but take whatever we think is good from the 70's and 90's and try to bring that back somehow and put it in a modern context.  You could say we are a rhythmical band.  
What has been your biggest challenge so far as a band?
ML: It takes a lot of time, dedication and effort to keep a band strong… A lot of touring.  I guess the biggest challenge is, as you get older, finding the energy to keep your body going.  But it's also a lifestyle that we chose and you get used to it, it has its pros and cons.
How do you feel about the internet in the music business?
CF: This is a very current issue.  I think the internet is great to some extent for new bands: it is easier to be discovered around the world and so in a way, if you're a good band, the internet can be great to get you started.  However, it has a great impact on the way that music is getting consumed these days: most bands are struggling financially, there is no pretty way to put it really. But I have faith that things will change over time… 
By the way is it true that you've never played live in Sweden?
ML: Yes.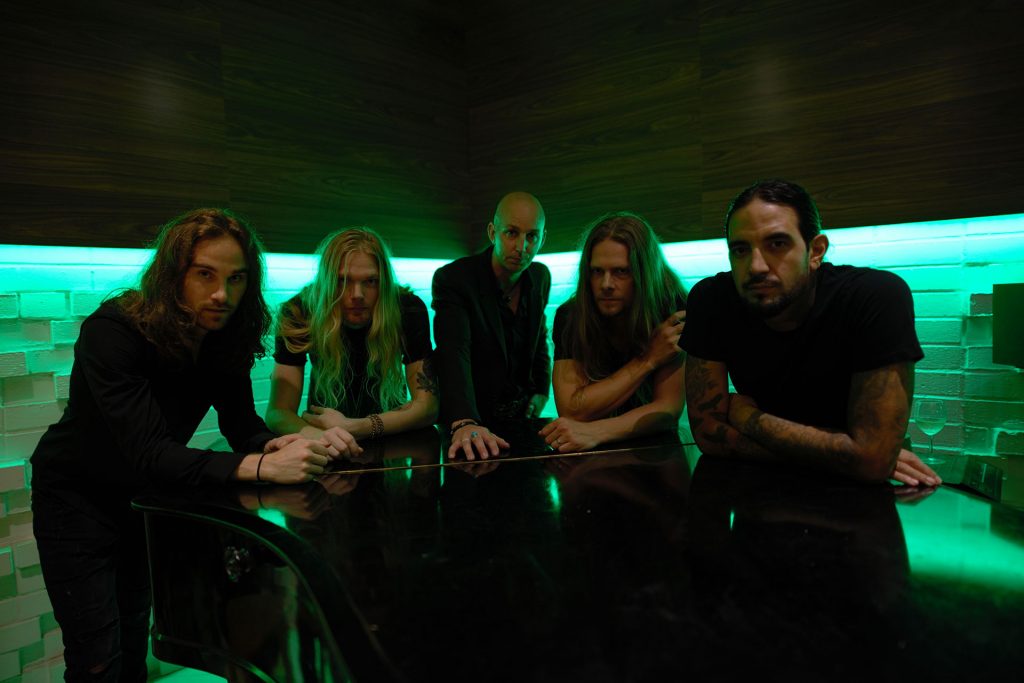 The Greek fans eagerly waiting for your shows on 4 & 5 of September what should we expect? Have you ever been in Greece before?
ML: I have played Greece before.  It's an amazing crowd, I am really looking forward to both these shows because Greece has one of the best audiences in the world.
LA: I've been to Greece before but only on vacation, I've never played there. Really looking forward to the dates.  They can expect a GREAT show. We will be playing 1 h 30 m set and we have picked out what we think are the best Soen songs; expect great sound, great lights, great musicians having a great time together with a great audience, making a great moment together.
Thanks for your time would you mind sharing some last words with our readers?
ML: I would… Τι κάνεις? 
Headbangers' note: Καλά είμαι ρε φίλε. Efharisto!