– February 17th, 2022 –
Band Currently In the Studio With Kurt Ballou Recording New Album for Fall 2023 Release
(Morne ┬® Hillarie Jason)
Metal Blade Records is proud to announce the signing of Boston, Massachusetts' MORNE who are adding their brand of crusty and ethereal doom to the label's celebrated roster. The band is currently recording a new album with Kurt Ballou (Converge, Cave In, High On Fire) for release in late 2023.
"We are wrapping up the recording session at GodCity Studio with Kurt Ballou in Salem, Massachusetts. This will be our fifth studio album and we are very excited that a legendary label like Metal Blade is releasing it to the universe." comments MORNE vocalist Milosz adding that "music and words for this album were written during stressful and challenging times and life changing moments and I hope people will find something for themselves in this album and enjoy it. I'm very grateful that Metal Blade helped us put it all together."
Metal Blade GmbH Label Manager, Markus Grasseck, had this to say about the signing: "We're very excited to welcome MORNE to our Metal Blade family. Being a fan of the band since their Demo 2008, it's a great honor to finally work together for the years to come. The band's unique blend of atmospheric Doom with Crust attitude is unparalleled and we can't wait to get this out to as many people as possible. Brace yourself for their new album due out this fall!"
In other news, MORNE will be heading over to Hamburg, Germany to perform at this year's Hell Over Hammaburg Festival in March. More festival details can be found here: helloverhammaburg.blogspot.com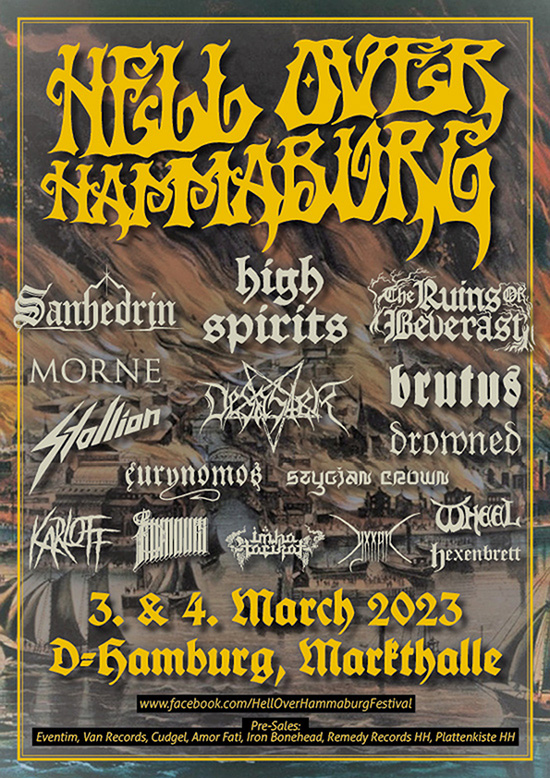 MORNE is:
Miłosz Gassan – vocals, guitars
Paul Rajpal – guitars
Morgan Coe – bass
Billy Knockenhauer – drums
About the band:
Formed in 2005, MORNE blends doom metal and classic British crust but stretches beyond those boundaries, combining a bleak lyrical style with driving riffs. Four studio albums have been released to date with the band currently recording material for their 5th studio album. Their first, Untold Wait, was on Feral Ward Records in 2009 then in 2011, the band signed with Profound Lore Records and released Asylum that same year, followed by Shadows, in 2013. Their latest, To the Night Unknown, was released in September of 2018 on Armageddon Label and the band's own Morne Records. The band has toured the US, Canada and Europe, where they have been part of large festivals such as Roadburn, Hellfest, Quebec Deathfest, Psycho Las Vegas, Into the Void and Blow Up the Gramaphone.
Follow MORNE at:
https://www.facebook.com/mornecrust
https://twitter.com/morneband
https://morneband.bandcamp.com
https://www.instagram.com/morneband