Epic Death/Black Metal formation BLEEDING GODS is proud to announce that they have found their new 'Metal Queen'. As of today Yessica Otten will handle all the brutal and heavy bass parts.
Yessica states:
"I have known BLEEDING GODS for quite some time now, and they are a fascinating mixture
of different people and unbelievably excellent musicians. I feel honored to be asked to join BLEEDING GODS, and I couldn't be more excited about it. I look forward to being involved in the future of the band and to meeting you all on the road!" 
The band has already started rehearsals for the first live shows with Yessica and is highly motivated. At the moment, they are writing the successor of »Dodekathlon«, so stay tuned for further info.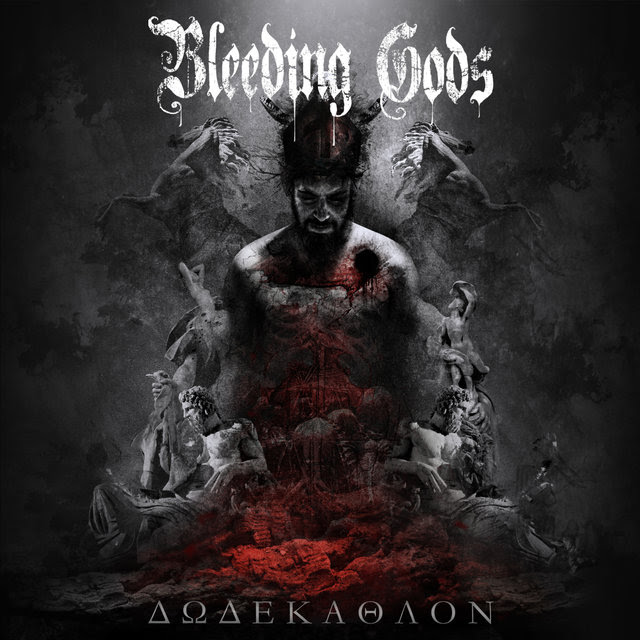 Get your copy of their latest album »Dodekathlon«, here: http://nblast.de/BGDodekathlon
The album was recorded at Pitch Note Productions and Hal 5 Studio; mixed and mastered at Soundlodge Studio. The cover artwork (see below) was created by Dimitris Tzortzis from Immensa Artis.
More on »Dodekathlon«:
'From Feast To Beast' [MUSIC VIDEO]: https://youtu.be/bakhuYIHAfo
'Tripled Anger' [LYRIC VIDEO]: https://youtu.be/sVEpzC9XtlM
'Beloved By Artemis' [LYRIC VIDEO]: https://youtu.be/iKkduGV0GDo
BLEEDING GODS are:
Mark Huisman – Vocals
Ramon Ploeg – Guitar
Rutger van Noordenburg – Guitar
Yessica Otten – Bass
David Gutierrez Rojas – Keyboards
Daan Klemann – Drums
—
More info:
www.bleedinggods.net
www.facebook.com/bleedinggods
www.nuclearblast.de/suche/bleedinggods