Greek symphonic death metal outfit, SEPTICFLESH, is proud to reveal Kerim "Krimh" Lechner completed the recording of drums for their upcoming album with producer Jens Bogren at Fascination Street Studios.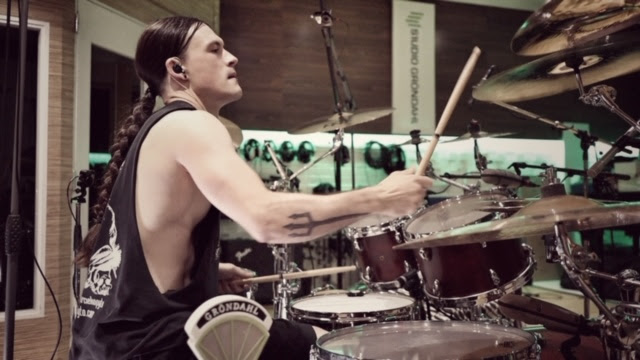 Kerim "Krimh" Lechner comments:
"Working with Jens Bogren is always a special experience. His meticulous approach for drum sound and performance pushes you to give your absolute best. Can't wait to show you what we have created!"
Stay tuned for more updates about the forthcoming album!
Line-up
Seth Siro Anton – vocals, bass
Christos Antoniou – guitar, orchestration
Sotiris Anunnaki V – clear vocals, guitar, 12-string guitar
Kerim "Krimh" Lechner – drums