10
This sounds like mankind's DOOM!
Πάντα μου άρεσε να λέω λέξεις όπως Σκατόψυχος. Λάσπη. Μαυρίλα. Σαπίλα. Ζόφος. Βόθρος. Έρεβος. Μπάσο. Ηρεμία. Doom. Post.
Ανέκαθεν μου άρεσε να ηρεμώ ακούγοντας Black Sabbath. Candlemass. Instrumental μουσική. Death lead κιθάρες. Iron Maiden της εποχής Somewhere in Time. Κινηματογραφική μουσική. Sludge (γεμίζει το στόμα). Χμ…
Ας τα ρίξω τώρα στη μαγική χύτρα. "Sorge"! WOW! Mock the Mankind. Η 2η full length κυκλοφορία τους. Καταπληκτικά ζοφερό. 5 φανταστικά δουλεμένες συνθέσεις καθαρόαιμου Doom και Sludge που σπάει σβέρκους. Ογκώδης ήχος. Και επειδή τους έχω δει και live για την 1η τους κυκλοφορία, είναι ανατριχιαστικό τι πετυχαίνει ένα μπάσο, μια κιθάρα και ντραμς, χωρίς καν φωνητικά. Γ-Α-Μ-Η-Σ-Ε!
Ηχογραφήθηκε το 2017, ζωντανά στο Piper Studio με παραγωγό τον Διογένη Κυρατζόγλου και την ίδια την μπάντα.
Το mastering έγινε στο Audiosiege Studio από τον Brad Boatright (SUNN O))), Sleep). Ενώ τα εικαστικά από την Lina Koshka και το layout επιμελήθηκε ο George Ntinos (Boogieman).
Το "sorge" κυκλοφόρησε στις 13 Σεπτεμβρίου σε βινύλιο από το συγκρότημα σε συμπαραγωγή με την Ikaros Records σε 320 αριθμημένες κόπιες, έγχρωμο (μωβ) στα 180 γραμμάρια μαζί με Α3 αφίσα.
Tracks:
• Morning Blight
• Three Steps to Oblivion
• Sweven
• Svartur
• Moros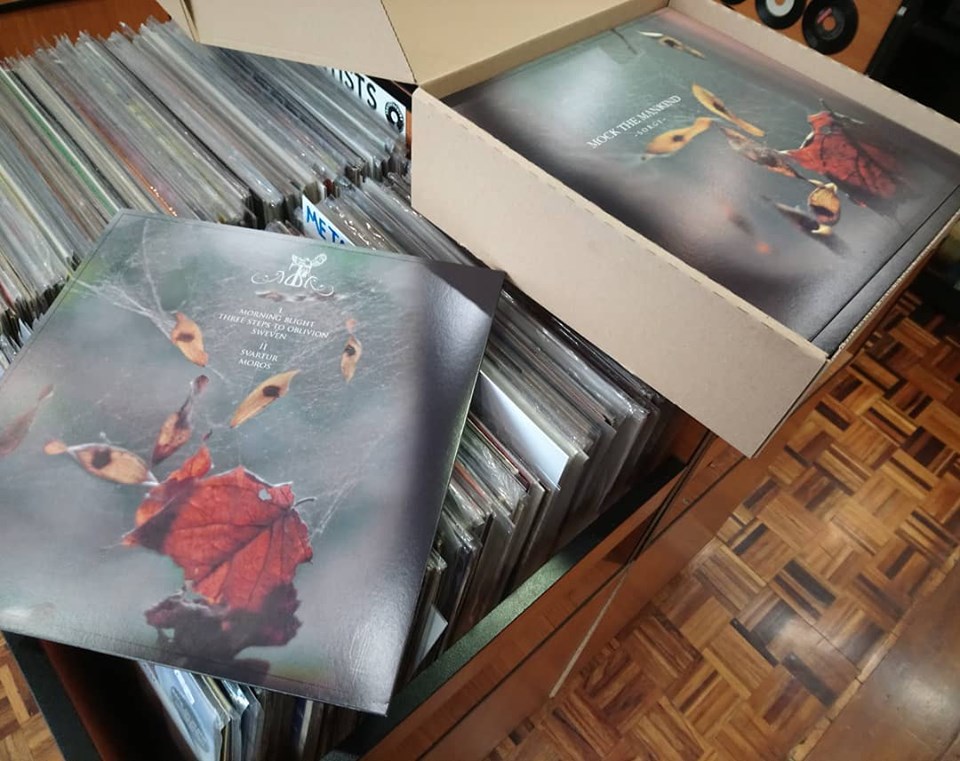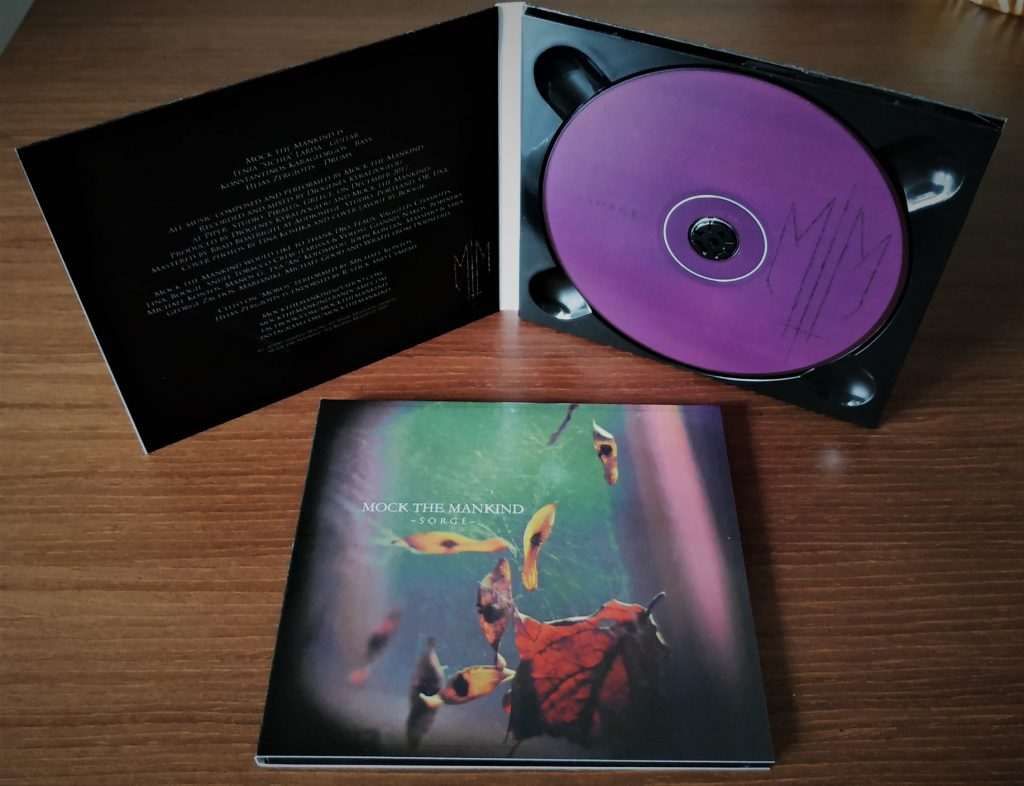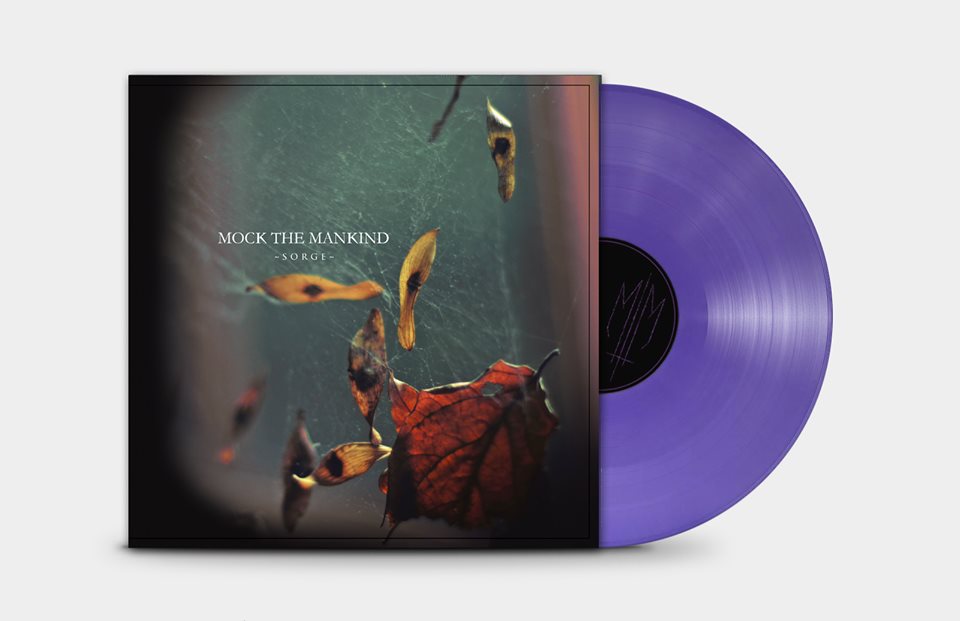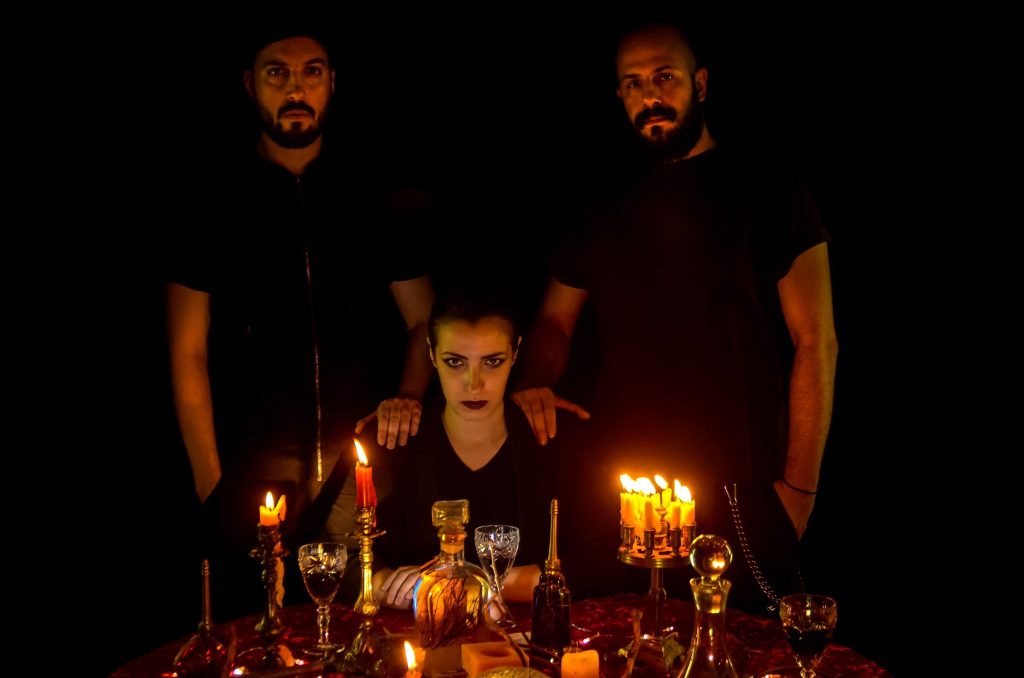 Λίγα λόγια για την μπάντα
Οι Mock the Mankind αποτελούν ένα τριμελές συγκρότημα από τον Πειραιά που σχηματίστηκε το 2012.
Η μουσική τους χαρακτηρίζεται ως instrumental, low tuned post doom. Έμπνευσή τους όλες οι καταστροφές και τα δεινά που έχει επιφέρει ο ίδιος ο άνθρωπος σε οτιδήποτε γύρω του.
Το 2015 κυκλοφόρησαν το "ruination", το πρώτο τους full length album σε μορφή digipack CD και 12' βινύλιο μέσω της ιταλικής εταιρείας TaxiDriver Records.
Έχουν μοιραστεί την σκηνή με συγκροτήματα όπως οι Acid King, Ufomammut, Oranssi Pazuzu, Hexvessel, Jucifer, Jakob καθώς και με πλήθος εγχώριων συγκροτημάτων.
Links:
https://mockthemankind.bandcamp.com/
https://www.facebook.com/mockthemankind/
https://www.instagram.com/mockthemankind/