Former Midian drummer Chris Hawkins releases full demo collection on Spotify, Amazon Music, Apple Music and other streaming outlets.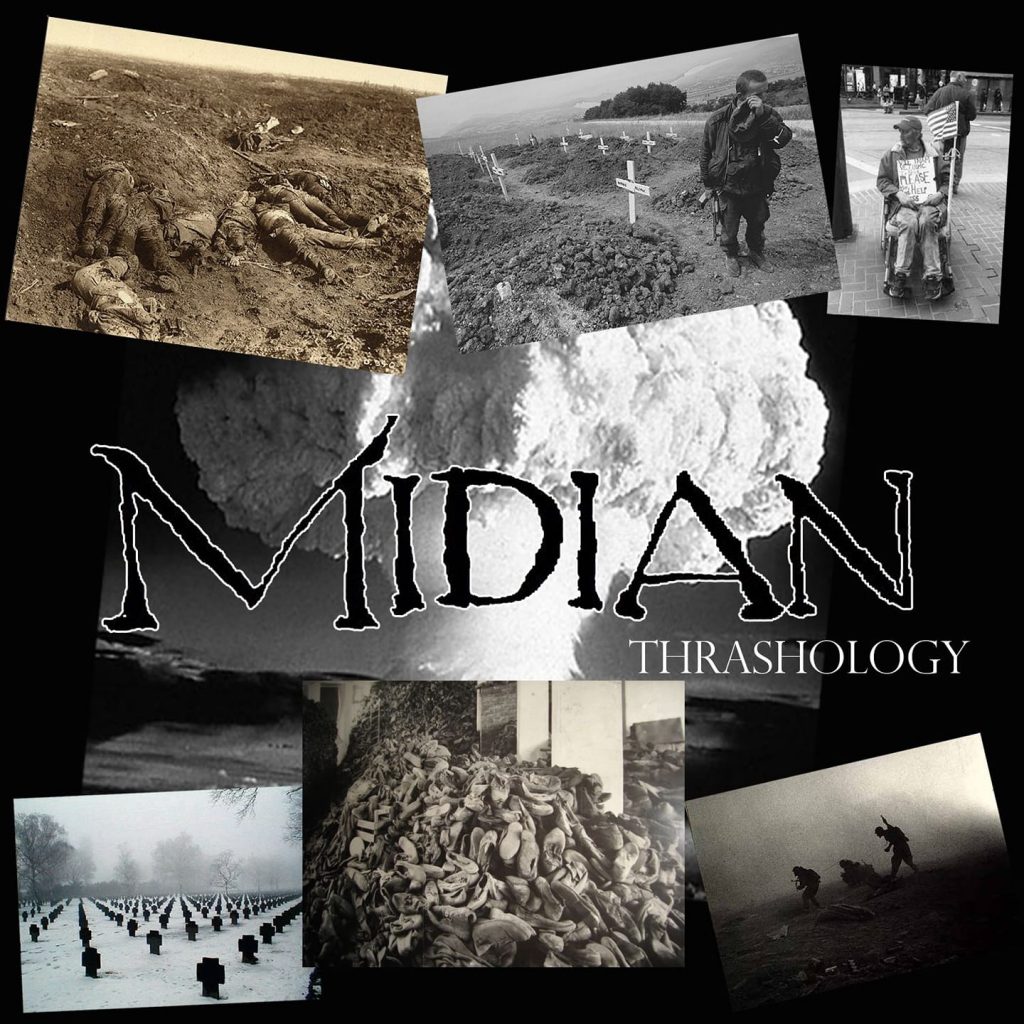 New Jersey (July 1 2020). 80's New Jersey thrash band Midian today announced the worldwide digital release of their complete demo anthology collection "Thrashology".
It contains all the band's demos including the cult underground favorite "The Last War" (1990) demo, both Mercenari (pre-Midian) demos, rehearsal and live recordings.

"Finally, Midian enters the digital age" says drummer Chris Hawkins. "It's time. The fans wanted this. Since the "Thrashology" CD put out by Area Death Productions in 2010 is scarce, unless you go on Ebay, it's the right move. Another reason is, it's the 30th anniversary of our debut demo "The Last War" which is the most popular recording by the band". It sounds better than ever."