News from LAMB OF GOD
LAMB OF GOD has revealed plans to issue a live album with two bonus tracks along with a DVD performance of "Lamb Of God" on March 26th via Nuclear Blast.
Pre-orders for the set are available now, along with the bonus track 'Ghost Shaped People.' The live CD and DVD features the first of LAMB OF GOD's two ultra-successful live stream events from September 2020, in which the band performed their album "Lamb Of God" in full, plus an encore of four songs. The DVD includes a new director's cut with bonus material.
Pre-order "Lamb Of God – Live In Richmond, VA" now at this link: http://nblast.de/LOG-LiveInRichmond
Pre-save the album here: http://nblast.de/LambOfGodDeluxePreSave
In addition, the band has unveiled a visualizer for 'Ghost Shaped People' that you can watch here:
https://www.youtube.com/watch?v=YDe75c_4I2g

Originally, released June 19 of last year, LAMB OF GOD's first new album in five years was met with universal acclaim – not only among major rock journalists, but with all strata of metal fans around the world.
But critics, media and the industry aside, perhaps the most telling statistic is the year-end US Metal Radio chart, where the new album dominated at #1 by a massive margin (over 2,000 more spins than the album at #2). "Lamb Of God" spent nine weeks in the #1 spot and never left the top 10 since debuting on the chart in February. Metal Radio is the lifeblood of the US metal world, largely staffed by college students and regional tastemakers, playing the music that they know their local metal fans want to hear.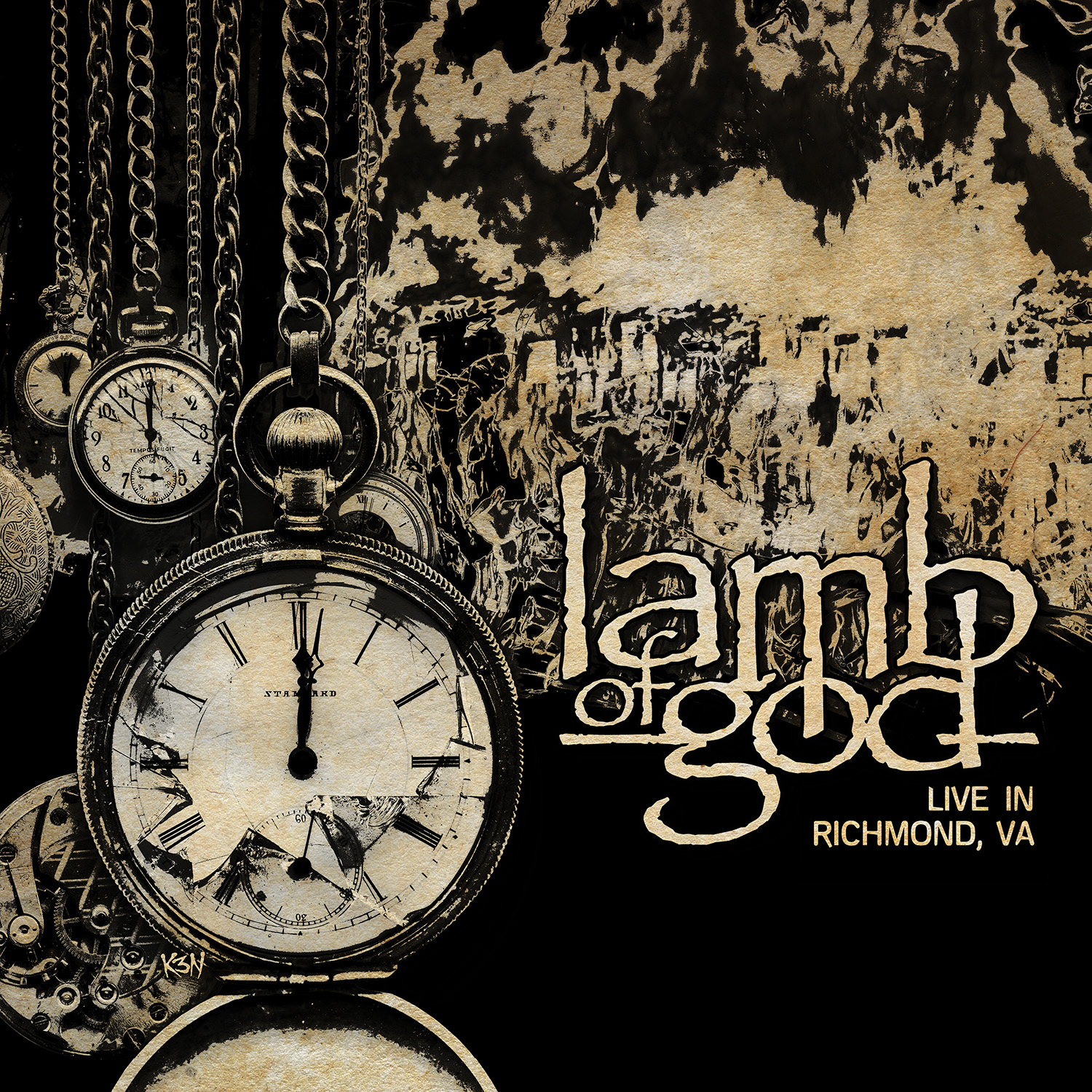 Disc 1
Lamb Of God – Live From Richmond, VA + 2 bonus tracks:
Memento Mori (Live)
Checkmate (Live)
Gears (Live)
Reality Bath (Live)
New Colossal Hate (Live)
Resurrection Man (Live)
Poison Dream (Live)
Routes (Live)
Bloodshot Eyes (Live)
On The Hook (Live)
Contractor (Live)
Ruin (Live)
The Death of Us (Live)
512 (Live)
Ghost Shaped People
Hyperthermic / Accelerate
Disc 2
Lamb Of God – Live From Richmond, VA DVD
Memento Mori
Checkmate
Gears
Reality Bath
New Colossal Hate
Resurrection Man
Poison Dream
Routes
Bloodshot Eyes
On The Hook
Contractor
Ruin
The Death of Us
512
A separate vinyl edition of "Lamb Of God – Live From Richmond, VA" will also be available.
"Lamb Of God – Live From Richmond, VA" vinyl track listing:
Side 1
Memento Mori
Checkmate
Gears
Reality Bath
New Colossal Hate
Side 2
Resurrection Man
Poison Dream
Routes
Bloodshot Eyes
On The Hook
Bands
Related News