LAMB OF GODReveals Blistering Fourth Single, "Routes," from Upcoming Album.
New Self-Titled Album Out June 19
"Routes" Features Guest Appearance by Testament Vocalist Chuck Billy

"Routes" was lyrically inspired by vocalist D. Randall Blythe's time alongside native peoples at the Standing Rock Sioux Reservation in North Dakota during the No DAPL movement. This protest, which began with just a few Native women and children camping at the site in protest of the pipeline being built so near to their water supply on unceded treaty land, quickly grew to an encampment of thousands and received global attention.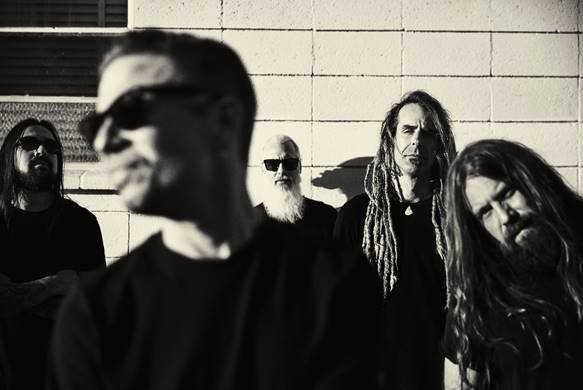 LAMB OF GOD is:
D. Randall Blythe – Vocals
Mark Morton – Guitar
Willie Adler – Guitar
John Campbell – Bass
Art Cruz – Drums
LAMB OF GOD online:
www.lamb-of-god.com
www.facebook.com/lambofgod
https://twitter.com/lambofgod
http://instagram.com/lambofgod