"KorrectioN was formed in the summer of 2016 in Athens Greece, basically as a recording project of Dimitri's Korres.
Dimitris had a long and successful presence as a singer in various bands (Heavy Dirt,Hellhound's Trail,Dogbone Slam) over the years, but he also played guitar in order to compose songs for those bands.

The first songs to be recorded for the KorrectioN project were "Blues of Kain" , "Taking my Dues" and "Shades". After 6 months of jamming and rehearsing with friends the final line up of Dimitris Korres, William Baldo and Kostas Kougioumoutzakis was ready to record the 3 tunes which are freely available as an E.P in bandcamp under the title 'Shades' .
After the recordings of 'Shades' Dimitris decided to bring full time members and that's when Aggelos Papaggelou and Giannis Liouskos came in KorrectioN. Aggelos is a groovy bass player that quickly brought ideas and good vibes and Giannis is a steady, rhythm machine that laid the path for the new tunes to start rolling.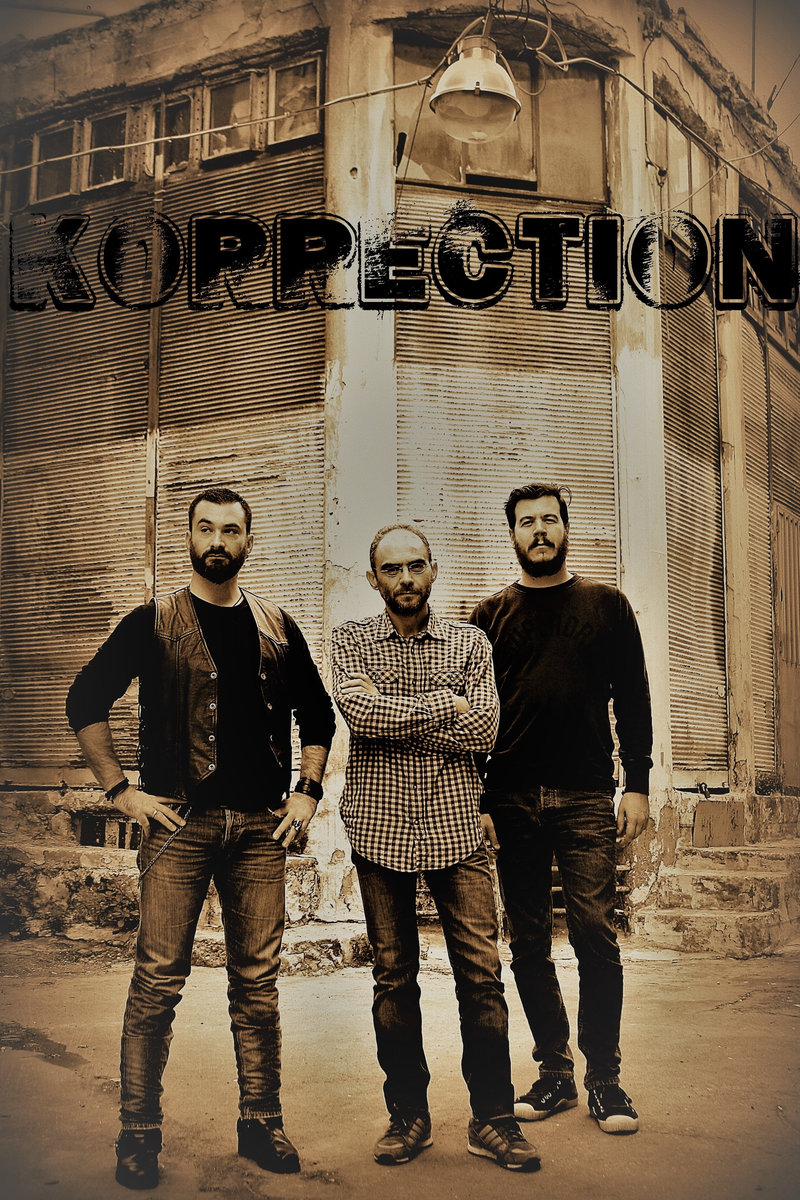 The summer of 2018 the band recorded its second E.P with the title 'Burdens' which consists of four new hard rocking groovy tracks. The E.P received good reviews and the band was very excited about this release.
After the release of their new E.P with the title 'Outlaws' the band is planning some live performances, so stay tuned!"
The E.P was recorded at Entasis Studio. Sound Engineering was done by Nikos Papakostas.
Check Band's Official FB page
here
.