Canadian melodic death metal heavyweights KATAKLYSM recently announced their 14th full-length studio album "UNCONQUERED", will be unleashed on September 25th via Nuclear Blast Records.
Maurizio comments:
"UNCONQUERED is actually what KATAKLYSM is about. It's not letting anything get in its way and not being dominated by any trends or by anybody. We just kept doing our thing. People can criticize and say whatever they want but in the end, we're KATAKLYSM. We're still here almost 30 years now We still have some gas in the tank and you are gonna see it. This record is probably one of our strongest records we have done."
KATAKLYSM recently released the first video for the single entitled 'The Killshot' directed by Scott Hansen of Digital Thunderdome.
The band comments:
"'The Killshot' is very Machiavellian at its base meaning. The song deals with revenge and planning it out, I wrote the song in an open interpretation because everyone has their own story that they can attach to it. In general, the album deals with pain or setbacks, overcoming them and fighting back especially in today's situation, the timing is on point. In February, we flew to Atlanta, Georgia and worked with director Scott Hanson. We saw some of his creations and wanted to try his style. The experience was awesome and we won't forget it anytime soon. Everything went great but it was there, sitting at the airport that we first started seeing on all the screens that Covid-19 was about to shutdown the country."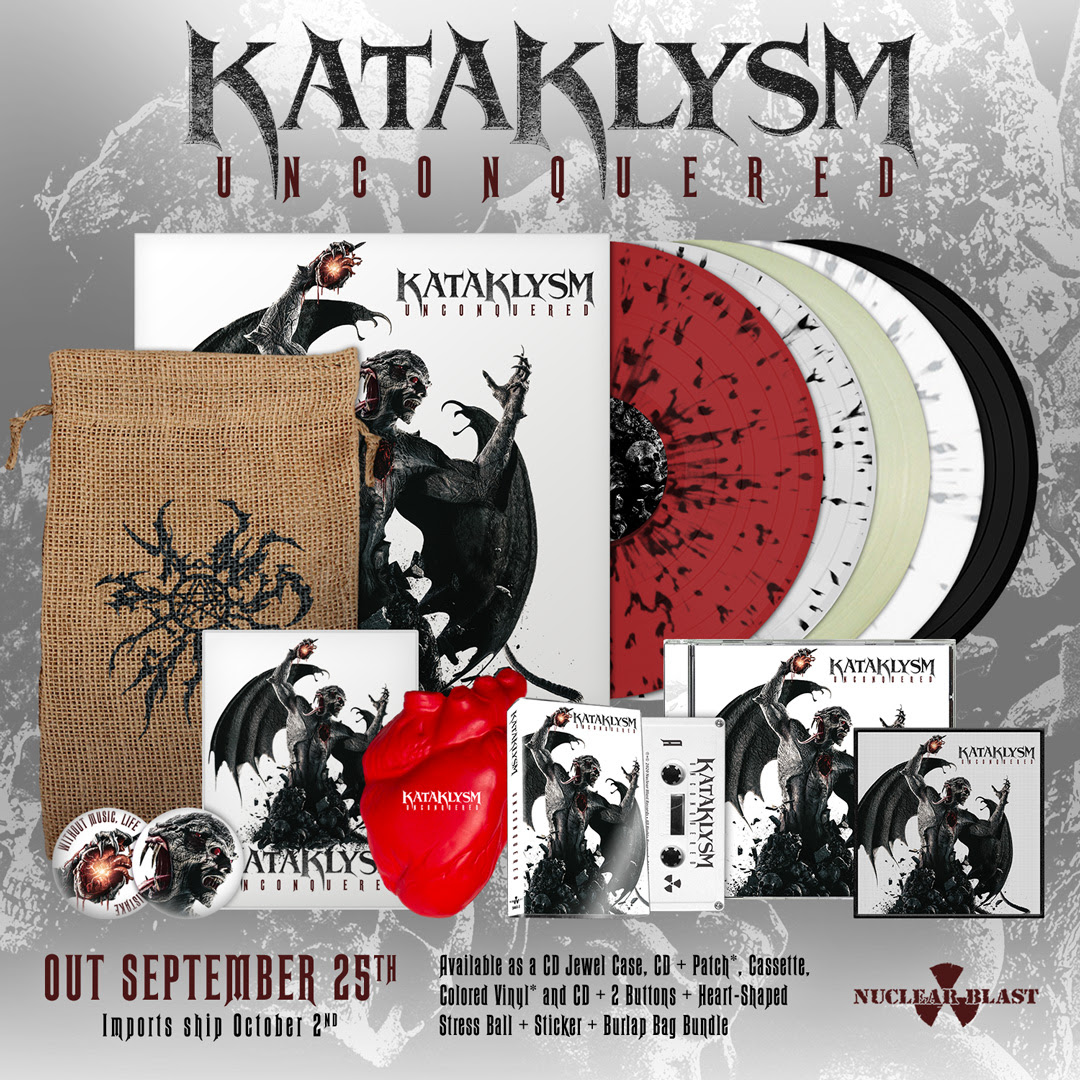 Pre-order your copy of »Unconquered« in the format of your choice here: www.nuclearblast.com/kataklysm-unconquered
More info:
www.kataklysm.ca
www.facebook.com/kataklysm
www.nuclearblast.de/kataklysm