The debut album from GOBLINS BLADE brings you power metal in the vein of Metal Church, Judas Priest, Omen and Savage Grace! GOBLINS BLADE's new album "Of Angels And Snakes" is out now. Available as CD Digipak, limited edition Gatefold Vinyl LP in various colors as well as download.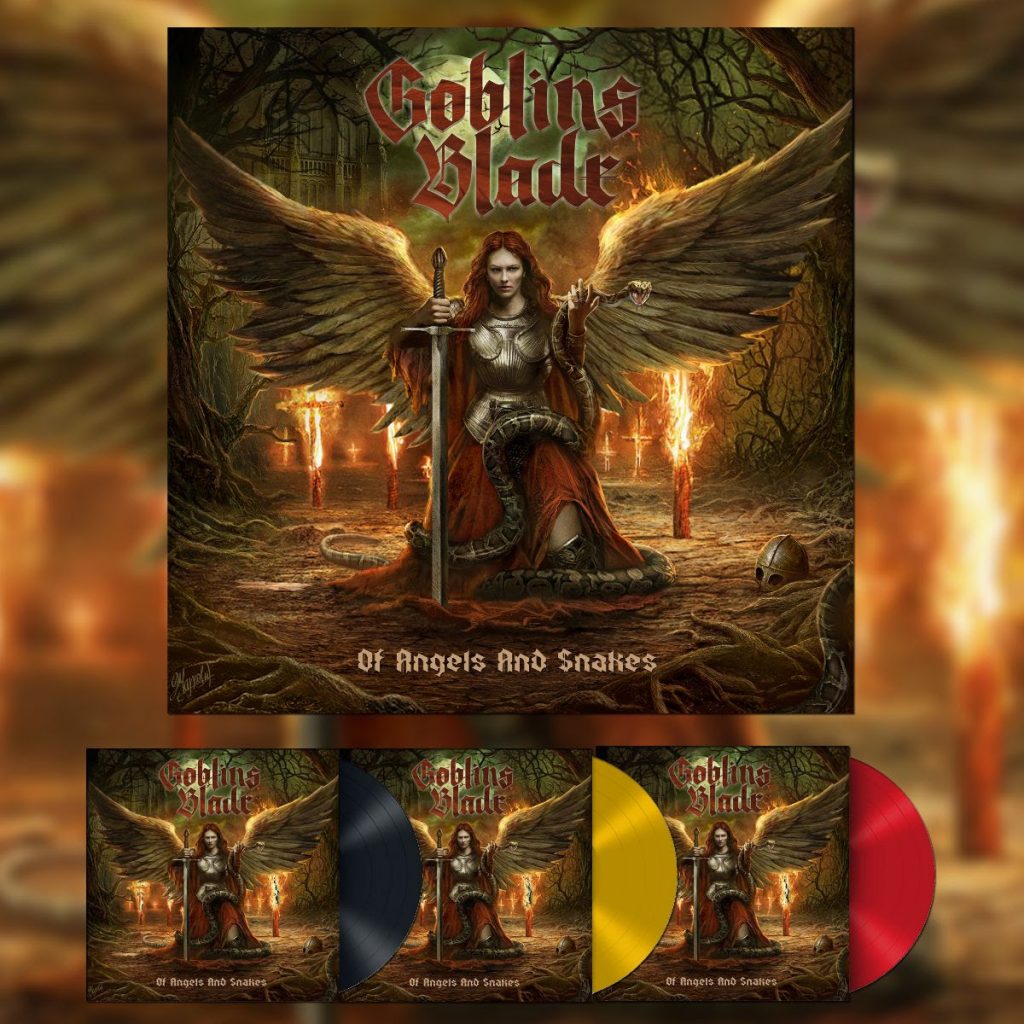 Goblins Blade – "Of Angels And Snakes" order here.
Get ready for a driving rhythm section, fast riffs, powerful vocals and catchy lyrics! This is not a concept album, but many songs deal with the conflict between good and evil, which is also reflected in the album title.
Tracklist:

1. Snakes From Above
2. Pay For Your Sins
3. Blink Of An Eye
4. Final Fall
5. Utopia
6. When The Night Follows The Day
7. The Bell Is Broken
8. Fall Into Darkness
9. Call For Unity
Goblins Blade are:
Florian Reimann – Vocals
Jörg M. Knittel – Leadguitar
Claudio Enzler – Guitar
Roberto Palacios – Bass
Claudio Sisto – Drums