THE NOMADS at AN CLUB…… Special guest: The Snails
10/11/2018 @ 21:30

-

23:30
THE NOMADS 
ΣΑΒΒΑΤΟ 10 ΝΟΕΜΒΡΙΟΥ 2018 at AN CLUB!
Special guest:   The Snails
– DOORS OPEN 21:00 – STARTS 21:30
– PRESALE: 20€ Club
– DOORS: 23€
PRESALE SPOT:
• Monsterville (Ag.Eirinis 13 , Monastiraki)
https://www.facebook.com/events/210782926227512/
Κοντά 40 χρόνια στο δρόμο, σχηματίστηκαν με την αυγή της δεκαετίας του '80 και άλλαξαν για πάντα τα στάνταρντ στο σύγχρονο garage-punk παράγοντας ένα ηλεκτρικό χαρμάνι ολκής. Από τις πιο αληθινές και τίμιες παρουσίες στη σύγχρονη ηλεκτρική ζούγκλα, ζουν και αναπνέουν περιστοιχισμένοι από τα φαντάσματα των MC5, Stooges, Cramps, Ramones και New York Dolls, ενώ είναι οι «πατεράδες» των Hellacopters και των Hives και αυτοί που μοιράστηκαν τη σκηνή με τον απόλυτο ήρωα του είδους Roky Erickson. Κάθε κομμάτι της δισκογραφίας τους αποτελεί ένα ιερό και απαραβίαστο φετίχ της Ροκ Ανθολογίας: Where the Wolf Bane Blooms (1983), Temptation Pays Double (1984), Outburst (1984), Rat Fink a Boo-Boo (1987), Hardware (1987), All Wrecked Up (1989), Sonically Speaking (1991), Powerstrip (1994), Showdown! (1994), Flashback Number Nine (1995), Made in Japan (1996), Raw & Rare (1996), The Cold Hard Facts of Life (1996), Big Sound 2000 (1999), Up-Tight (2001), Showdown 2-The 90's (2002), Nomadic Dementia (2006), Solna (2012), Demolición! Live At El Sol, Madrid (2015), Stagger In The Show (2015), Sonically Speaking (LP+Bonus 7″, 2016), Showdown 1981-93 (2017).

Μην το χάσεις: 5,5 χρόνια μετά την τελευταία τους βραδιά-κόλαση στην Αθήνα, οι The Nomads επιστρέφουν στον τόπο του εγκλήματος ανανεώνοντας το ραντεβού τους με το αγαπημένο τους ελληνικό κοινό για μία και μοναδική ζωντανή εμφάνιση στο AN Club, το Σαββατόβραδο 10 Νοέμβρη 2018.
THE SNAILS
Τo γκρουπ συστήθηκε το 2005 με μουσικό προσανατολισμό το garage rock n' roll και τις ευρείες επιρροές του. Μετά από αλλαγές στη σύνθεσή του, το σχήμα έχει σήμερα την παραπάνω μορφή. Μερικές από τις συναυλίες στις οποίες συμμετείχε:
– 5th Tripolis Rock Festival (με Vibravoid, Drug Free Youth), 5-7-08
– 4th Athenaeum Cave στο Rodeo Club (με Jaybirds), 7-11-08
– Opening act στους Magnificent Brotherhood (με Mongrelettes), 28-1-2010
– Greece Gone Garage festival (με Frantic V και Yesterday's Thoughts), 15-5-2010
– Opening act στους Baby Woodrose (με Mr. Highway Band), 14
-12-2012
Το 2007 συμμετέχουν με 2 τραγούδια στην συλλογή Peace Frog Rides The Rocket του fanzine Πύραυλος.
Το πρώτο τους single με τίτλο 'Heartbreaker' κυκλοφόρησε τον Ιούνιο του 2009 από την Action Records σε περιορισμένο αριθμό βινυλίου.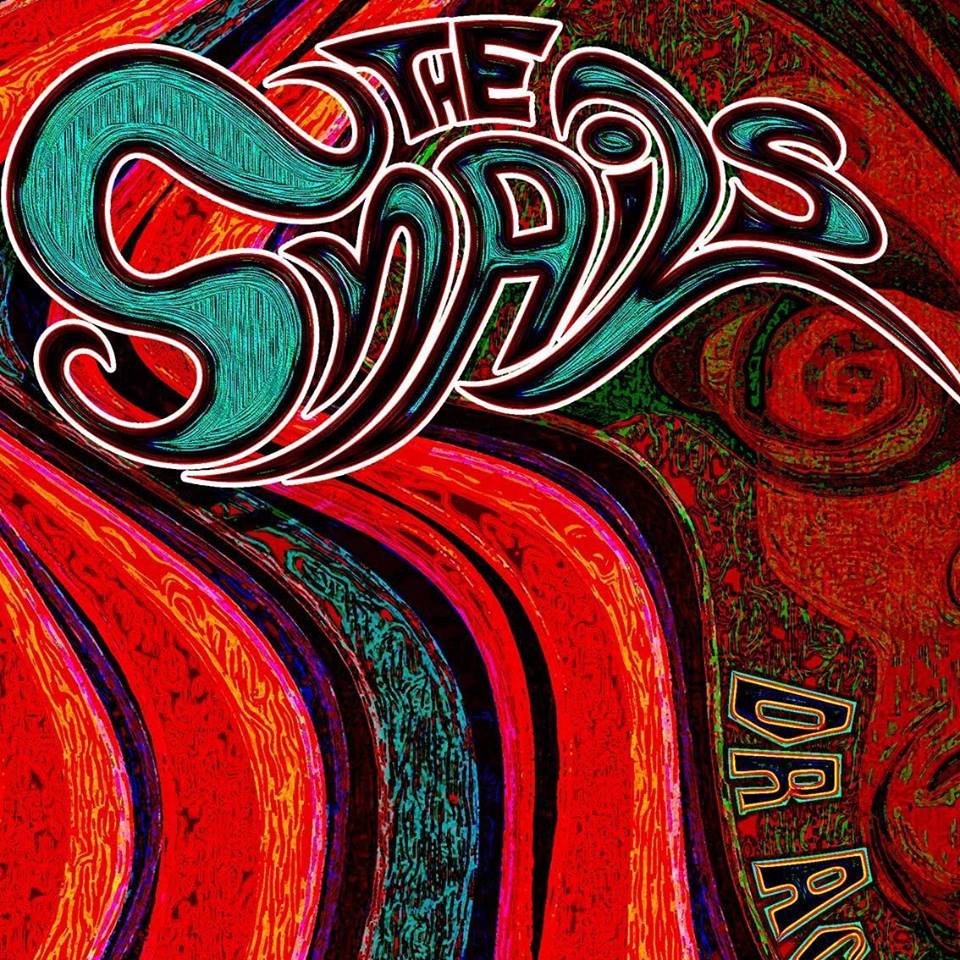 To 2011 ηχογράφησαν 14 τραγούδια, υλικό που αποτέλεσε το πρώτο album τους, είχε τίτλο το όνομα της μπάντας και κυκλοφόρησε τον Μαϊο του 2012, από το πολύ φιλόξενο label της Action Records. Τον Ιούνιο του 2013 η μπάντα συμμετείχε στην ταινία 'Ποιος Είναι Επιτέλους Αυτός Ο Τέλης Στεφανής?'
To 2014 το πρώτο album κυκλοφόρησε σε βινύλιο από το σουηδικό label 'Beluga Records'. Τον Οκτώβριο του 2016 κυκλοφόρησε ψηφιακά ο δεύτερος δίσκος του συγκροτήματος και είχε τίτλο 'Dr. Acid'. Τον Δεκέμβριο του 2017 κυκλοφόρησε το 'Dr. Acid' σε βινύλιο από την Anazitisi Records
–www.thesnails.gr
–http://thesnailsathens.bandcamp.com
–https://www.facebook.com/The-Snails-157705577612316/
-email: info@thesnails.gr
ΕΙΔΟΣ ΜΟΥΣΙΚΗΣ : GARAGE, PSYCHEDELIC, PUNK
ΜΕΛΗ :
. ΦΟΥΡΛΑΝΗΣ ΧΡΗΣΤΟΣ (Chris) : ΚΙΘΑΡΑ-ΦΩΝΗ
. ΚΑΡΚΑΝΟΠΟΥΛΟΣ ΛΑΜΠΡΟΣ (Lambros K.) : ΚΙΘΑΡΑ-ΦΩΝΗ
. ΓΕΩΡΓΑΚΟΠΟΥΛΟΣ ΣΤΑΥΡΟΣ (Stavros) : ΜΠΑΣΟ
. ΧΛΩΡΟΣ ΓΙΩΡΓΟΣ (George): ΝΤΡΑΜΣ
. [ Μελίτης Κώστας: nothing but support]