ESBEN AND THE WITCH are premiering their new video for the song "Golden Purifier" via Prog Magazine (UK). The track is taken from their upcoming album 'Nowhere', which will be released on November 16th via Season of Mist.

Watch the video here: https://www.loudersound.com/news/esben-and-the-witch-premiere-new-video-for-golden-purifier-with-prog
The band comments: "Praise be to Golden Purifier, a giant bird from the old world. A beast misunderstood for it's dark cravings that by it's very nature protects us from death and disease, restoring balance and harmony, collecting the dead so that new life can grow. We wanted the accompanying video to be a meditation on life, decay and the passage of time."
Track-list
1. A Desire For Light (7.29)
2. Dull Gret (6.23)
3. Golden Purifier (4.50)
4. The Unspoiled (6.14)
5. Seclusion (5.21)
6. Darkness (I Too Am Here) (7.36)
Total playing time: 37:53
On previous news, ESBEN AND THE WITCH have revealed a string of European tour dates in November and December 2018 and at the start of 2019. See the full list of confirmed shows below. For interview and press-list requests, please contact Season of Mist in November.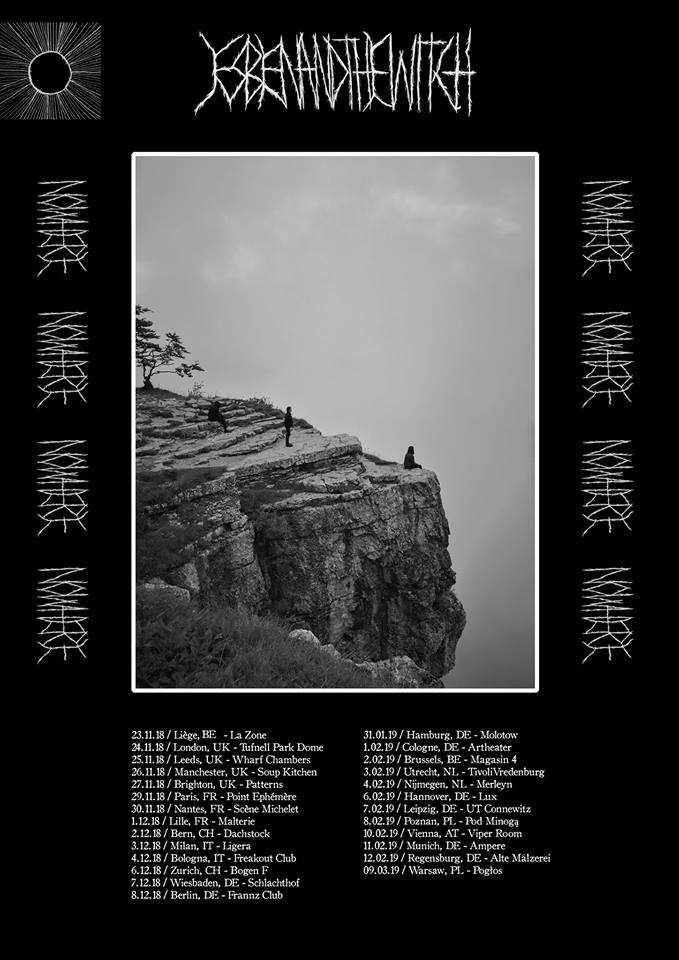 ESBEN AND THE WITCH
23 Nov 18 Liege (BE) La Zone
24 Nov 18 London (UK) Tufnell Park Dome
25 Nov 18 Leeds (UK) Wharf Chambers
26 Nov 18 Manchester (UK) Soup Kitchen
27 Nov 18 Brighton (UK) Patterns
29 Nov 18 Paris (FR) Point Ephemere
30 Nov 18 Nantes (FR) Scene Michelet
01 Dec 18 Liile (FR) Malterie
02 Dec 18 Bern (CH) Dachstock
03 Dec 18 Milan (IT) Ligera
04 Dec 18 Bologna (IT) Freakout Club
06 Dec 18 Zurich (CH) Bogen F
07 Dec 18 Wiesbaden (DE) Schlachthof Kesselhaus
08 Dec 18 Berlin (DE) Frannz Club
2019
31 Jan 19 Hamburg (DE) Molotow
01 Feb 19 Cologne (DE) Artheater
02 Feb 19 Brussel (BE) Magasin 4
03 Feb 19 Utrecht (NL) Tivoli Club Nine
04 Feb 19 Nijmegen (NL) Merlyn
06 Feb 19 Hannover (DE) Lux
07 Feb 19 Leipzig (DE) UT Connewitz
08 Feb 19 Poznan (DE) Pod Minoga
10 Feb 19 Vienna (AT) Viper Room
11 Feb 19 Munich (DE) Ampere
12 Feb 19 Alte Mälzerei (DE) Regensburg
09 Mar 19 Warsaw (PL) Poglos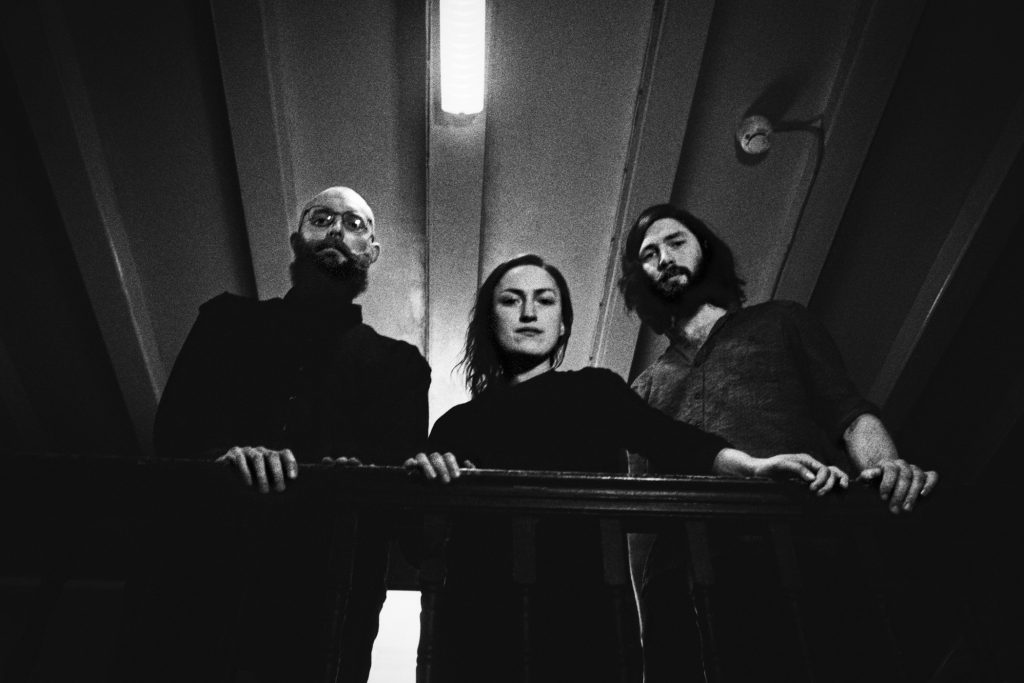 Three piece ESBEN AND THE WITCH have methodically strode their own path; a route which has enabled them to be inventively collaborative, stealthily prolific and fiercely independent. If anything, the band's fifth record 'Nowhere', testifies to that and simultaneously celebrates the tenth anniversary of ESBEN AND THE WITCH. 
It's been ten years since guitarist Thomas Fisher and drummer Caniel Copeman crossed paths and teamed up to write music. After a number of failed auditions for a vocalist, Fisher had a fated meeting with long time friend Rachel Davies. Davies turned out to be the missing piece to complete the newly founded "Esben and the Witch", named after the foreboding Danish fairytale
The self-released '33 EP' (2009) and a 7″ single entitled 'Lucia, at the Precipice' (2010) created a buzz that resulted in a first record deal for the band. With the single 'Marching Song' (2010), ESBEN AND THE WITCH heralded their debut full-length 'Violet Cries', a Gothic post-rock nightmare that hit the stores in January 2011. The album was immediately picked up by critics and fans alike, managing to climb to #13 in the UK Indie Chart.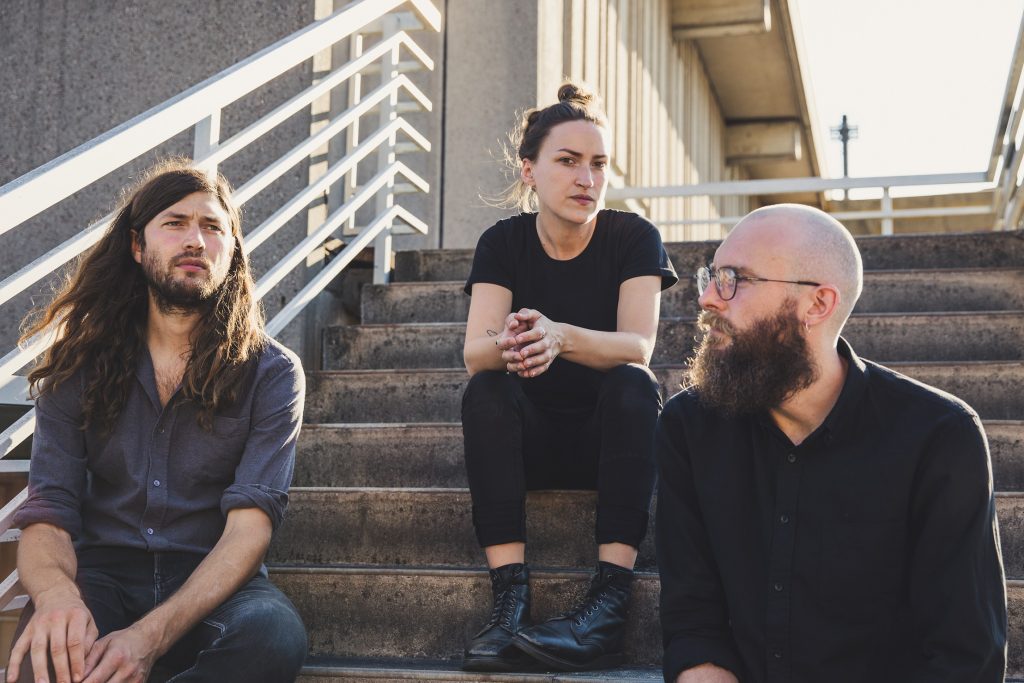 2012 saw the trio commence work on their sophomore album 'Wash the Sins Not Only the Face' which was released in early 2013 and again scored critical praise. ESBEN AND THE WITCH decided to take matters into their own hands and published third full-length 'A New Nature' (2014) on their own imprint, 'Nostromo Records'.
In 2016, the band signed to Season of Mist, releasing fourth opus 'Older Terrors' later that year. The record marked a point in the career of ESBEN AND THE WITCH on which the trio's songwriting crystallized into a mix of beauty, emotion, and musical depth. The musicians established their reputation as a masterful live act once more, ultimately recording and releasing their impressive set at Roadburn Festival 2017 as a live album.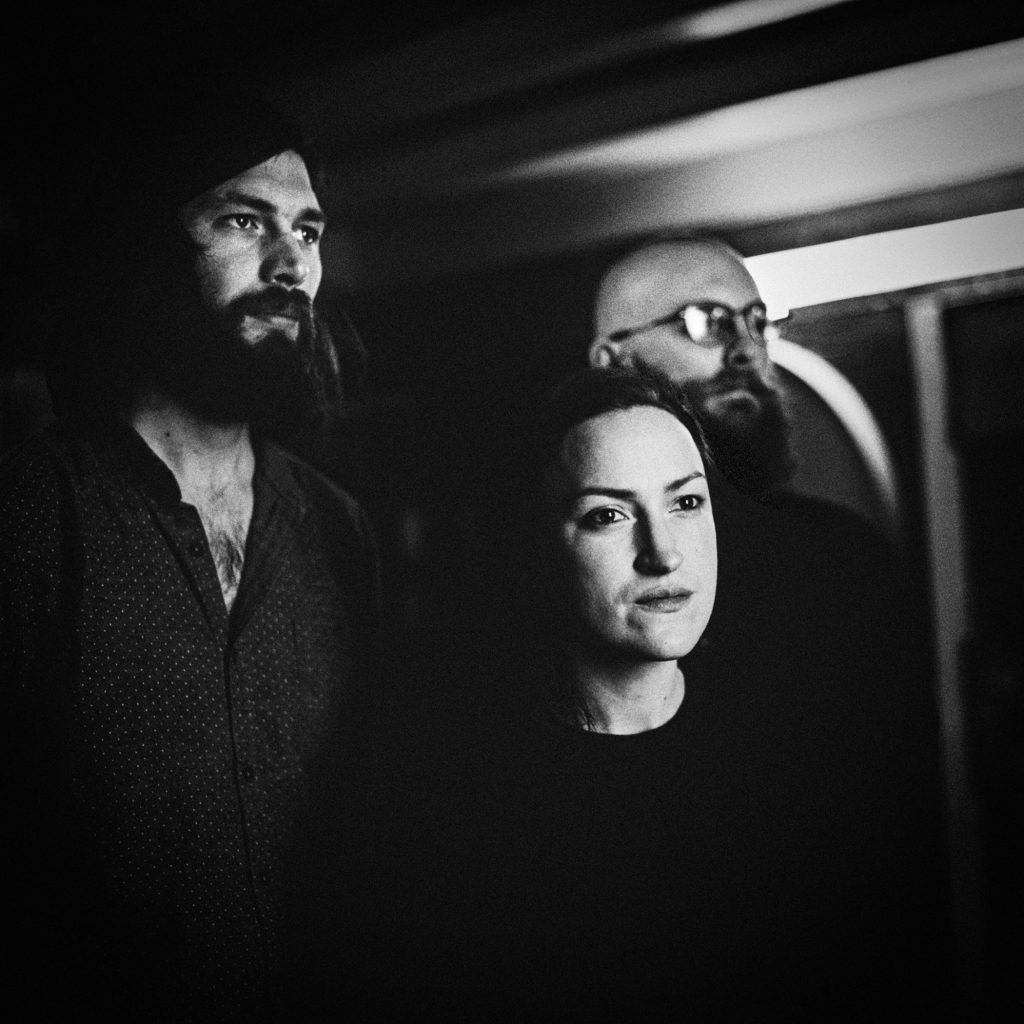 Whilst maturing, experimenting and finetuning their sound, the three-piece is now back with their latest full-length, 'Nowhere'. With haunting, tranquil passages, a primal fierceness expressed in punk-influenced, distorted riffs and the alluring voice of vocalist Rachel, the extremities of beauty, noise and power have been tested over the past decade. We invite you to hear its manifestation on 'Nowhere'.
Line-up
Rachel Davies: vocals, bass
Thomas Fisher: guitar
Daniel Copeman: drums & electronics
http://esbenandthewitch.co.uk
www.facebook.com/esbenandthewitch