Double strike of good news for DESTRUCTION fans. After their concert in Pratteln sold out within days, the German thrash legend announces a second show together with POLTERGEIST and COMANIAC for July 3rd. Once again, the tickets are very limited due to governmental restrictions.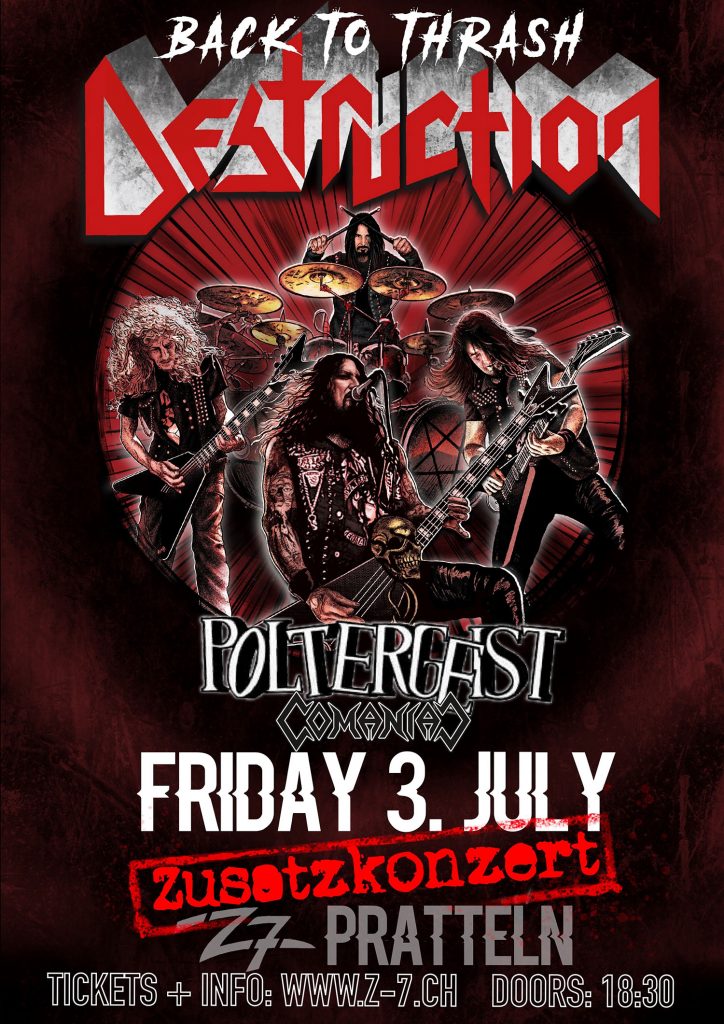 Get your tickets here: http://www.z-7.ch/event.php?eventid=1847
DESTRUCTION also reveal a new album trailer for their "Born To Thrash – Live In Germany" album in which Schmier remembers all his "first times" with the band.

The physical version of "Born To Thrash – Live In Germany" comes July, 17th, with a world map, the fans named the destination of their very first DESTRUCTION concert in a previously launched campaign. The album will be available within the digipak and vinyl-version in black, red, transparent and picture vinyl.
Get your copy of "Born To Thrash – Live In Germany" here: http://nblast.de/Destruction-BTT
www.destruction.de
www.facebook.com/destruction
www.instagram.com/official_destruction
www.nuclearblast.de/destruction