American blackened rockers CLOAK have revealed a new music video for the track "Beyond the Veil". The song has been taken from the full-length, 'To Venomous Depths', which was released in November 2017 via Season of Mist. Watch the (uncensored) video at the link below.
CLOAK comments: ""Beyond The Veil" is a song that's grown in meaning and importance the longer it's been with us. It's a song about both the fear and comfort of knowing there is something much greater in charge here and the empowerment that it can bring. Regarding the visual aspects, we wanted to work with color this time. Being fans of Dario Argento and classic 'Hammer Horror' films, it only felt right to pair the song with rich and powerful colors."
CLOAK released their debut album 'To Venomous Depths', on Season of Mist in November 2017. The full album can be found at the Season of Mist YouTube Channel.
CLOAK commented about their album: "To us, music is art and art is magic. It is transformative and primal in ways that cannot be simply explained. When we began writing 'To Venomous Depths', we knew that we were on to something special; something powerful and fervent. The further we dove into the creative process, the further we ventured into the lowest parts of our consciousness and the highest points of our souls so that every last bit of ourselves bled out into our music. Where we ended up is something that cannot be summarized, it can only be felt. We welcome the listener to join us in that feeling in the hopes that it destroys and revives you just as it has done to us."
The Artwork of 'To Venomous Depths' has been created by Adrian Baxter and can be viewed below.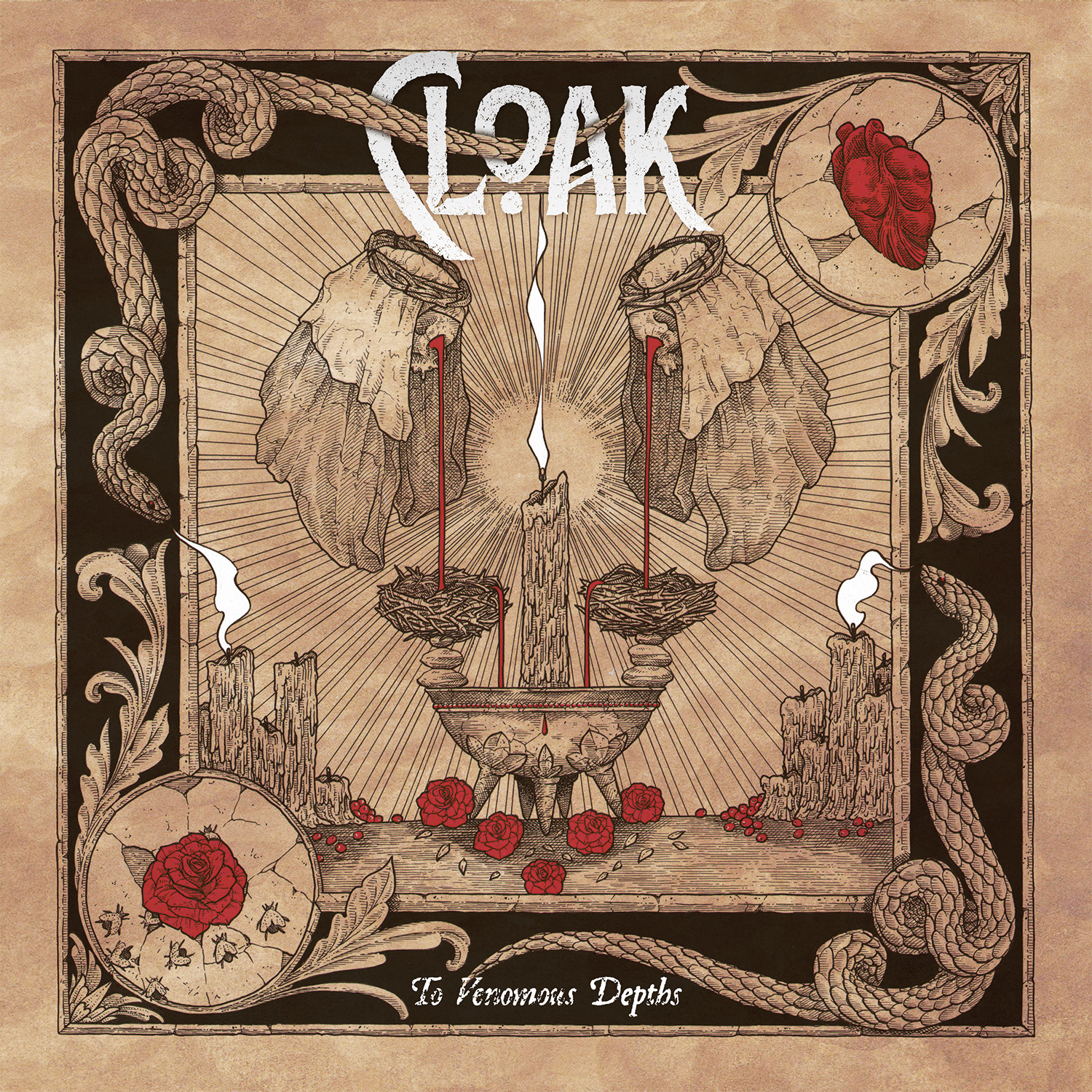 Track-list
1. To Venomous Depths / Where No Light Shines (7:53)
2. Within the Timeless Black (6:56)
3. The Hunger (6:10)
4. Beyond the Veil (6:42)
5. Death Posture (4:06)
6. In the Darkness, the Path (6:33)
7. Forever Burned (6:12)
8. Passage (2:47)
9. Deep Red (10:05)
Total playing time: 57:24
Atlanta, Georgia in the Deep South of the USA is probably not among the cities named as first suspects for a black metal influenced rock band to emerge. Yet there at the crossing of two old American railroad lines, CLOAK was conceived in the year 2013.
Their debut full-length, 'To Venomous Depths' is simply a perfect amalgamation of Nordic black metal with catchy hooks and melodic rock. And while the Americans are not claiming to be reinventing the wheel, their outstanding song-writing is catapulting this album to the top.
CLOAK have named DISSECTION, DEEP PURPLE, and FIELDS OF THE NEPHILIM as main influences, but their harsh yet groove-fuelled sound has invited critics to draw comparisons with such acts as TRIBULATION, WATAIN, and YOUNG AND IN THE WAY.
After spending two years in the rehearsal room carefully preparing their material, CLOAK released a first sign of life in the shape of 'Demo 2015', which created an audible buzz in the US underground.
A two-track, self-titled EP followed in 2016, gaining the Americans worldwide attention and critical acclaim. In their short time of existence, CLOAK have already shared stages with renowned acts such as WOLVES IN THE THRONE ROOM, WINDHAND, INTER ARMA, SATAN, and TAAKE.
It will not take CLOAK long to capture your interest, but with each new spin 'To Venomous Depths' will reveal new details that make their discovery worthwhile. There are no fillers on this debut album, just hits. Let's rock this cool darkness!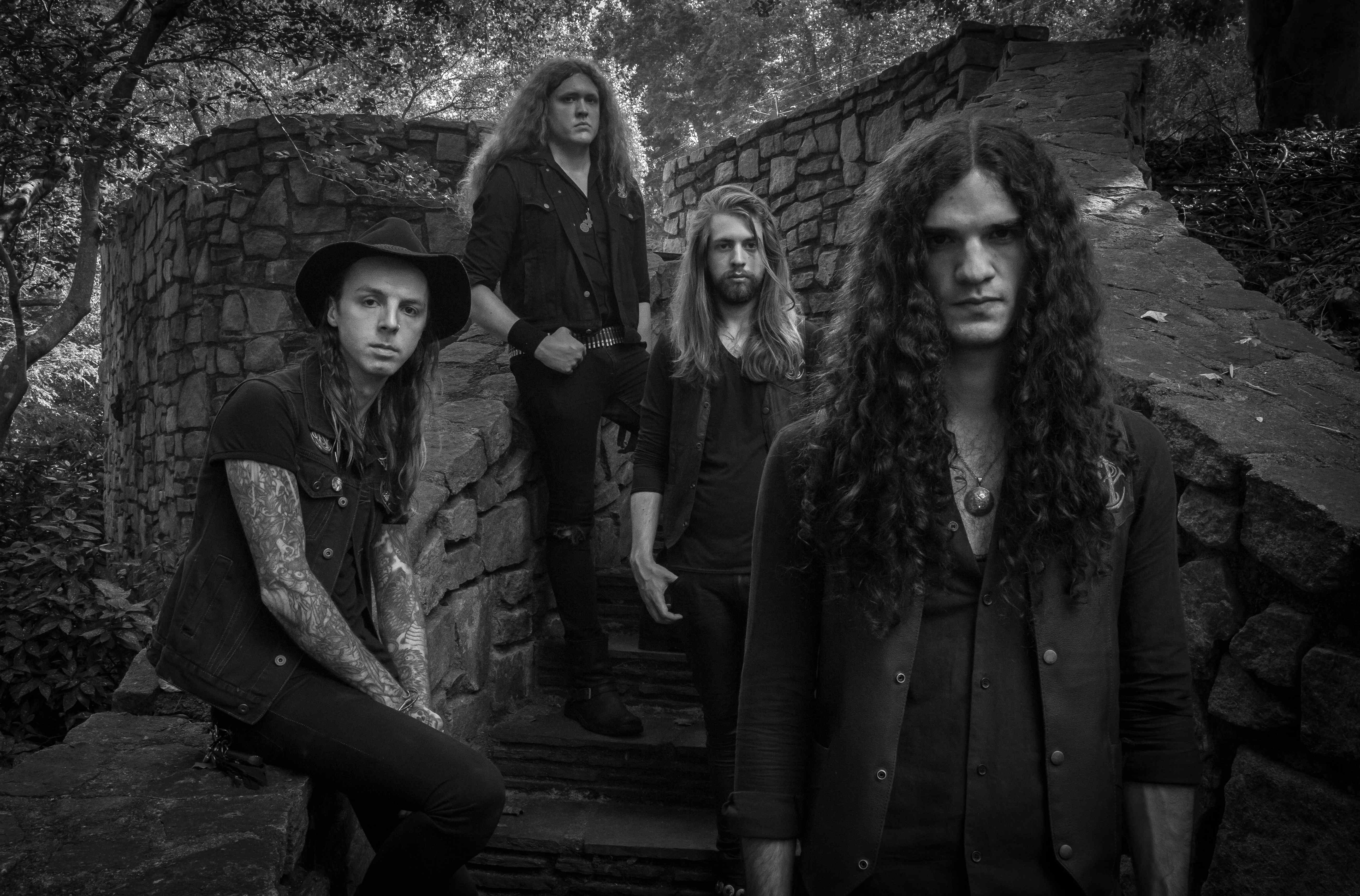 Line-up
Scott Taysom: voice, guitar
Max Brigham: guitar
Matt Scott: bass
Sean Bruneau: drums
Style: Blackened Death Rock
Guest musicians
MLNY Parsonz (ROYAL THUNDER): piano on "To Venomous Depths" and  "Passage"
Rafay Nabeel (WITHERED):  guitar solo "Within the Timeless Black"
Matt Jarrard: cello on "To Venomous Depths" and "Deep Red"
Recording & Mixing: Joey Jones, Aria Studio
Mastering: Jack Control, Enormous Door
Cover art: Adrian Baxter