10th Street Mode Festival
30 & 31 Αυγούστου – 1 & 2 Σεπτεμβρίου 2018
Λιμάνι Θεσσαλονίκης (Fix Open–Air Multiplex)
Street Mode: ON!
Το μεγαλύτερο φεστιβάλ της Ελλάδας επιστρέφει για 10η επετειακή χρονιά, στην πιο ολοκληρωμένη μορφή του, με πάνω από 100 συναυλίες και όλες τις δράσεις της street κουλτούρας, συνιστώντας την απόλυτη φεστιβαλική εμπειρία της χρονιάς!
To Street Mode είναι ένα ετήσιο φεστιβάλ μουσικής, τέχνης και αθλητισμού, που πραγματοποιείται στη Θεσσαλονίκη από το 2009. Το 2017 (στην 9η έκδοσή του) συγκέντρωσε πάνω από 40.000 επισκέπτες, σε ένα πολυήμερο πρόγραμμα που περιλάμβανε συναυλίες σε 5 παράλληλες σκηνές, μουσικούς διαγωνισμούς και street δραστηριότητες, και φέτος επιστρέφει, δυνατότερο από ποτέ, σε μία διοργάνωση που θα διαρκέσει –για πρώτη φορά– 4 ημέρες (Πέμπτη 30 Αυγούστου – Κυριακή 2 Σεπτεμβρίου).
Μπες σε Street Mode και απόλαυσε ζωντανές εμφανίσεις από τα σπουδαιότερα ονόματα της εγχώριας και διεθνούς μουσικής σκηνής, DJ sets, shows και διαγωνισμούς graffiti, street art, breaking, street dance, parkour, freerunning, skateboarding, longboarding, μουσικούς διαγωνισμούς και πολλά ακόμη!
*** Το Street Mode Festival γίνεται σε Συν-Διοργάνωση με τον Οργανισμό Τουρισμού Θεσσαλονίκης, υπό την Αιγίδα του Δήμου Θεσσαλονίκης (Διεύθυνση Πολιτισμού και Τουρισμού).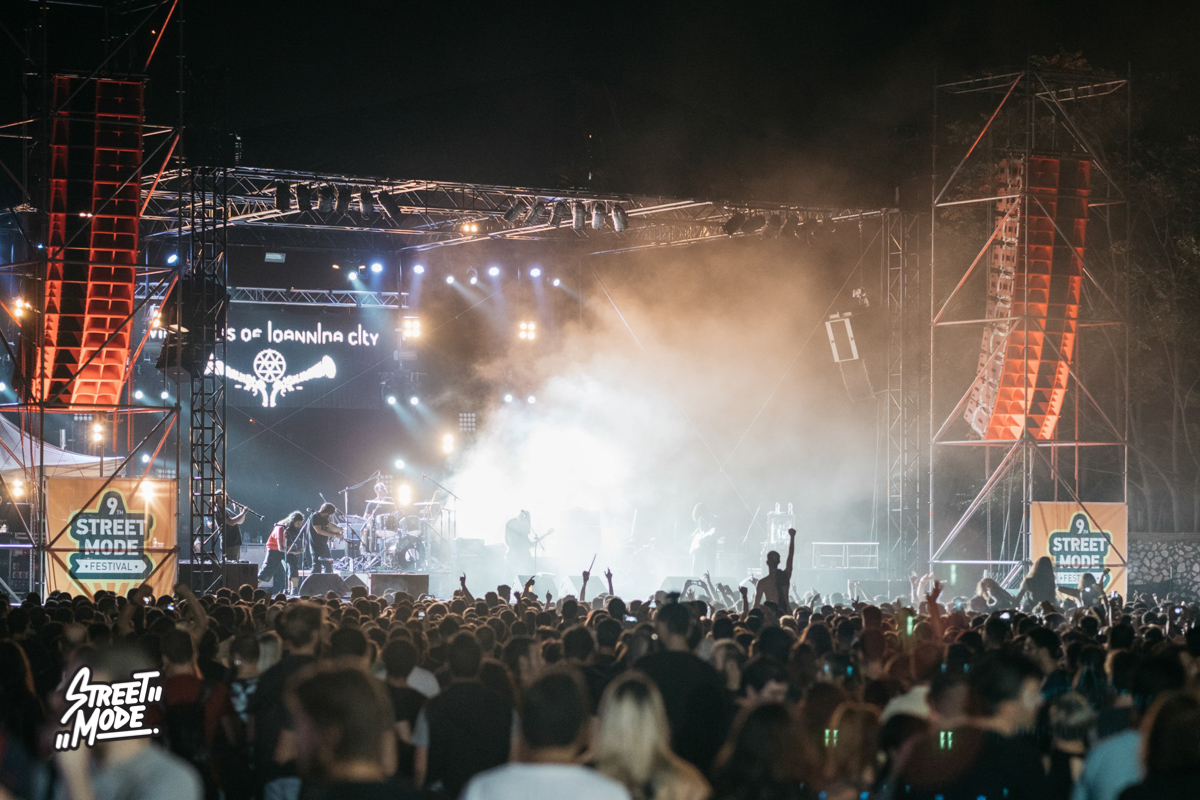 MUSIC LINE UP (more TBA):
► ΠΕΜΠΤΗ 30/8
New Model Army, Dub INC, La Pegatina, Yawning Man, The Herbaliser Soundsystem, 4Questions, 1000mods, Τζαμάλ, Bad Movies, Εισβολέας, Sleepin Pillow, Μέμφις, Κακό Συναπάντημα, Twinsanity, Fer De Lance, Coretheband, Folk 'n' Roll
► ΠΑΡΑΣΚΕΥΗ 31/8
Phil Campbell & The Bastard Sons, Therapy?, Dog Eat Dog, Dope D.O.D., Monkey 3, Jaya The Cat, Dollskin, Too Many T's, Repetitor, Balothizer, Vodka Juniors, Ταφ Λάθος, Villagers of Ioannina City, RNS, Naxatras, Άλλος Κόσμος, Beggars, Λoco Musik
► ΣΑΒΒΑΤΟ 1/9
Electric Six, The Real McKenzies, The Godfathers, Samsara Blues Experiment, Kalamata, Replicunts, Panx Romana, Planet of Zeus, Μιθριδάτης, Fundracar, 63 High, ΦΒΣ, Baildsa, Θραξ Πανκc, Solmeister, Deaf Radio, Κροταλίας
► ΚΥΡΙΑΚΗ 2/9
Marky Ramone's Blitzkrieg, Talco, Ocean Wisdom, Stoned Jesus, Lionize, Conquering Lion, The Great Malarkey, RoadkillSoda, Skiller, The Last Drive, Nightstalker, Μωρά στη Φωτιά, Βέβηλος, 12ος Πίθηκος, Oldschool Rednex, Bloody Hawk, Puta Volcano
Η ΙΣΤΟΡΙΑ ΤΟΥ ΦΕΣΤΙΒΑΛ:
Έχοντας τις ρίζες του στον δρόμο, το Street Mode ξεκίνησε αρχικά ως μια σειρά εκδηλώσεων που λάμβανε χώρα σε ανοιχτό – δημόσιο χώρο, όπως η πλατεία της Θέρμης (2009-2013) και το λιμάνι της Θεσσαλονίκης (2014-2016), με σκοπό να παρουσιάσει όλα τα στοιχεία της street κουλτούρας συγκεντρωμένα σε μία κοινή προσπάθεια.
Ως street κουλτούρα, ορίζουμε την υποκουλτούρα που αναπτύσσεται κυρίως σε αστικές περιοχές, και εκφράζεται ελεύθερα μέσα από τέχνες όπως το graffiti και το breakdance, μέσα από σπορ όπως το skateboarding και το parkour, και εκπροσωπείται από τους ήχους της hip-hop, punk rock, heavy rock και ska / reggae / dub μουσικής.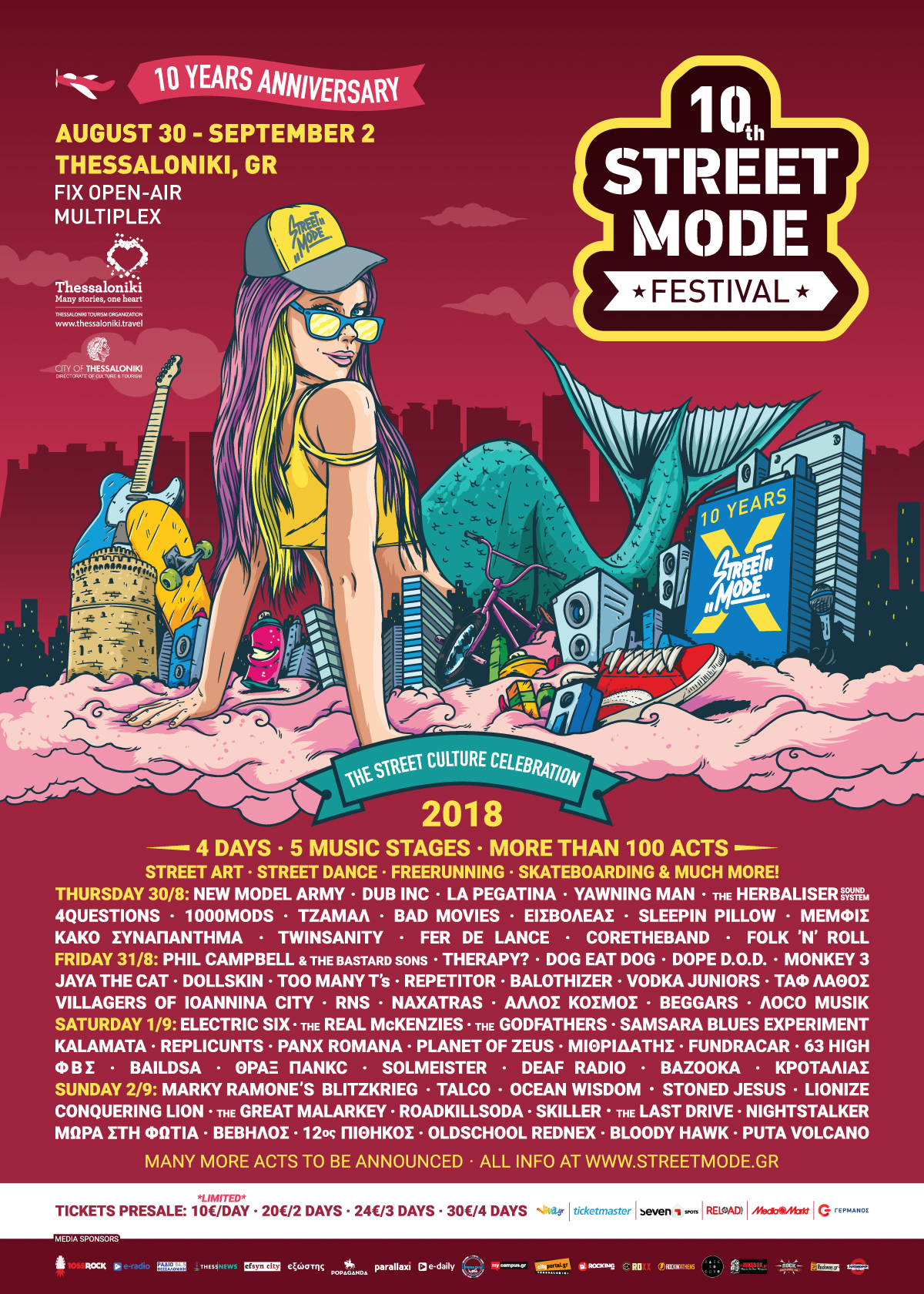 ► WEB SITE
► FACEBOOK PAGE
https://www.facebook.com/streetmodefestival
 ► FACEBOOK EVENT 2018
https://www.facebook.com/events/232529140652420
► INSTAGRAM PAGE
https://www.instagram.com/street_mode_festival
► YOUTUBE CHANNEL
https://www.youtube.com/streetmodeGR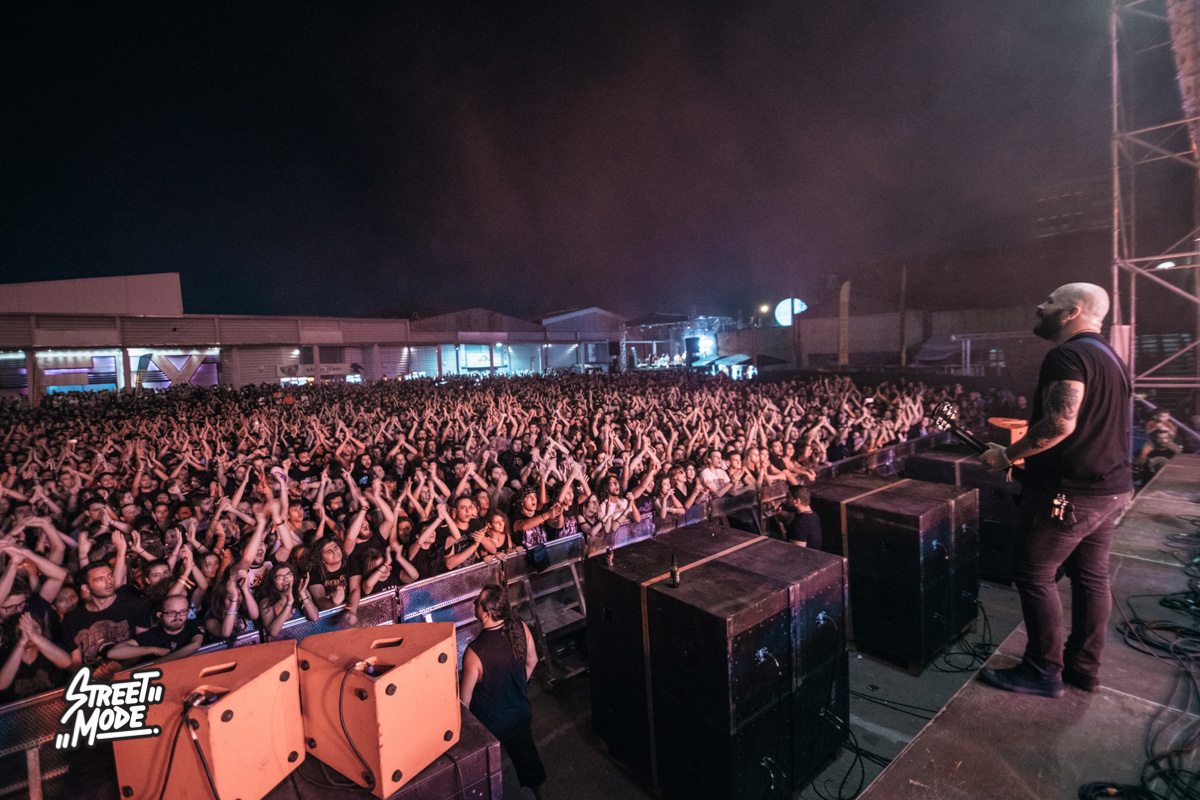 ΠΡΟΠΩΛΗΣΗ ΕΙΣΙΤΗΡΙΩΝ:
Μπες από τώρα στο κλίμα του φεστιβάλ αγοράζοντας εισιτήρια σε προνομιακές / εκπτωτικές τιμές:
4ήμερο: 30€ (μέχρι εξαντλήσεως)
3ήμερο: 24€ (μέχρι εξαντλήσεως)
2ήμερο: 20€ (μέχρι εξαντλήσεως)
1ήμερο: 10€ (περιορισμένη διάθεση)
Ηλεκτρονικά στις ιστοσελίδες:
Πανελλαδικά στα καταστήματα:
Germanos, Seven Spots & Media Markt.
Toπικά στα συνεργαζόμενα σημεία:
Rover Bar, WE, Ticket House Thessaloniki, Stereodisc Record Shop, The Nephilim Metal Musicstore, Tattooligans, Nico Tattoo Crew Thessaloniki, Vida Pirata Tattoo, Snuff (Λάρισα), Syd Records (Αθήνα), Reload Stores (Αθήνα), Viva Kiosks (Σύνταγμα & Τεχνόπολις / Αθήνα), Βιβλιοπωλεία Ευριπίδης (Αθήνα).
Δείτε εδώ https://www.headbangers.gr/event/10th-street-mode-festival/